December 9, 2009 in News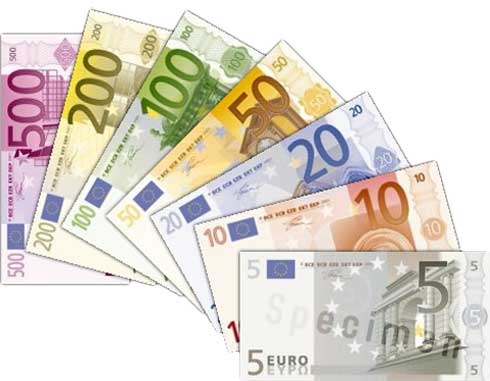 By Ron Harui
Bloomberg
December 8, 2009
The euro traded near a five-week low against the dollar on speculation credit ratings of more European nations will be cut after Greece's debt ranking was lowered by Fitch Ratings.
The pound was near its weakest level in almost two months versus the dollar on concern Dubai's state-controlled companies will have to sell U.K. assets to pay for loan obligations. The yen reversed earlier gains on speculation the Bank of Japan will take more credit-easing measures after a report showed the economy grew less than earlier estimated in the third quarter. Australia's dollar touched a one-week low as demand for higher- yielding assets waned.
"There are worries more European countries' sovereign ratings will be downgraded," said Yuji Saito, head of the foreign-exchange group in Tokyo at Societe Generale SA. "There are also concerns that companies in Dubai, which are falling behind on debt payments, may need to sell U.K. property. Risk aversion is prevailing, so the dollar will probably be bought and the euro will likely be sold."
The euro traded at $1.4726 as of 11:02 a.m. in Tokyo from $1.4704 in New York yesterday, after earlier declining to $1.4668, the weakest level since Nov. 3. The 16-nation currency was at 90.57 pence from 90.27 pence. The yen bought 130.23 per euro from 130.03, after climbing to 129.66, the strongest since Dec. 1. Japan's currency was at 88.47 per dollar from 88.43.
The pound declined to $1.6260 from $1.6287 yesterday, after earlier falling to $1.6226, the lowest level since Oct. 15. The U.K. currency dropped to 143.80 yen from 144.03 yen.
Greece's Rating
Fitch yesterday lowered Greece's credit rating one step to BBB+, the third-lowest investment grade, and said the outlook for the rating is negative. Standard & Poor's on Dec. 7 put Greece's A- rating on watch for a possible downgrade, and revised the outlook on Portugal's rating to negative from stable.
Moody's Investors Service said yesterday the U.K. and the U.S. have "resilient" Aaa ratings, as opposed to the "resistant" top ratings of Canada, Germany and France. Moody's also said that its top debt ratings on the U.S. and the U.K. may "test the Aaa boundaries."
The pound weakened against 15 of 16 most-active currencies. Nakheel PJSC, the Dubai World-owned property developer seeking to renegotiate debt, had a first-half loss of 13.4 billion dirhams ($3.65 billion) as revenue fell and it wrote down the value of land and property, according to a document obtained by Bloomberg News.
On Nov. 25, the government said it was seeking a "standstill" agreement on Dubai World's debt.
Japan's Economy
The yen reversed earlier gains on speculation the BOJ will expand its credit-easing measures further to support the fragile economic recovery.
Japan's gross domestic product rose at an annual 1.3 percent pace in the third quarter, slower than the 4.8 percent reported in preliminary figures last month, the Cabinet Office said today in Tokyo. The median estimate of economists surveyed was for 2.8 percent growth.
"The economic rebound still isn't that strong," said Masanobu Ishikawa, general manager of foreign exchange at Tokyo Forex & Ueda Harlow Ltd., Japan's largest currency broker. "Given these worries, the central bank may take more policy action. This would likely be negative for the yen."
Japanese Prime Minister Yukio Hatoyama unveiled a 7.2 trillion yen ($81 billion) stimulus package yesterday, and the Bank of Japan last week decided a 10 trillion yen credit program to revive the economy.
'Worried' Investors
Australia's dollar touched the lowest in more than a week after Greece's debt rating was reduced and Dubai's Nakheel PJSC posted a $3.65 billion loss.
"Investors are worried that sovereign credit defaults would curtail the ability of government's around the world to support economic recovery," said John Kyriakopoulos, Sydney- based head of currency strategy at National Australia Bank Ltd. "The Australian dollar will continue to take its lead from the direction of stock markets as a guide to sentiment."
Australia's dollar traded at 90.47 U.S. cents from 90.38 cents. It fell as low as 90.16, the least since Nov. 27. The currency was at 80.03 yen from 79.92.
Benchmark interest rates are 3.75 percent in Australia and 2.5 percent in New Zealand, compared with 0.1 percent in Japan and as low as zero in the U.S., attracting investors to the South Pacific nations' higher-yielding assets.
Weaker Dollar
Gains in the U.S. currency were tempered after Pacific Investment Management Co., which manages the world's biggest bond fund, said "more dollar weakness should be expected," and declines in its value may help redress global economic imbalances and spur growth in the U.S. economy.
A weaker dollar may not lead to a loss of the greenback's status as a global reserve currency and deflation remains a larger threat in the U.S. than inflation, Scott Mather, a Pimco managing director, wrote in an article posted on the company's Web site.
The Dollar Index, which IntercontinentalExchange Inc. uses to track the dollar against the currencies of six major U.S. trading partners, was little changed at 76.162.