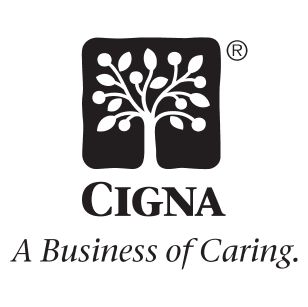 One of the largest health insurance companies in the United States
Employs one of the highest paid CEOs in the health care industry
Prior connections to the tobacco industry
Annual revenue of approximately $17 billion
Overview
CIGNA is one of the largest for-profit health insurance providers in the United States.  According to the company's website, CIGNA "provides health care and related benefits offered through the workplace" and key product lines "include health care products and services (medical, pharmacy, behavioral health, clinical information management, dental and vision benefits, and case and disease management); and group disability, life and accident insurance. In addition, CIGNA also provides life, accident, health and expatriate employee benefits insurance coverage in selected international markets, primarily in Asia and Europe."1
Connections to Tobacco Industry
Philip Morris (now Altria Group) worked with CIGNA HealthCare between 1996 and 1999 to censor smoking-related information from health newsletters delivered to Philip Morris employees. E-mails written by managers at Philip Morris and CIGNA show that between 1996 and 1999 the two companies shared information about the content of upcoming health articles, and that CIGNA agreed to remove or to edit pieces that were objectionable to Philip Morris.
Both companies acknowledged to the Minneapolis Star Tribune that newsletters were censored, but they contended that it was done to help Philip Morris deal with an employee morale problem caused by lawsuits against the industry.2
Howard Drescher, a spokesman for CIGNA said, "Philip Morris was paying for a product that is specific to them and in that regard we have to listen to their requests." "We work with our customers to try to help them meet their business needs," he said.
The details of the arrangement came to light through documents obtained from the Minnesota Tobacco Document Depository as part of a lawsuit filed by Blue Cross and Blue Shield plans against the tobacco industry. The depository was established under the 1998 settlement of Minnesota's lawsuit. Public health advocates contended that the arrangement between Philip Morris and CIGNA was not as benign as the companies claim. It suggests, they said, that Philip Morris and CIGNA were willing to put business concerns before health concerns for employees.
"If they [CIGNA officials] deliberately took out information that would otherwise be included, and as result there was a health problem, there could be liability," said John Banzhaf of the Washington, D .C.-based Action on Smoking and Health, US. CIGNA, at the time the country's third-largest health insurer, was paid by Philip Morris to produce a special edition of its quarterly "Well-Being" newsletter for Philip Morris, which includes Kraft Foods and Miller Beer. CIGNA provided health insurance for Philip Morris employees since 1992. Its edited newsletters were only distributed to Philip Morris and Kraft employees that chose to be insured by Cigna.34
Nataline Sarkisyan and Denial of Claims
In December 2007, CIGNA was criticized by hundreds of doctors, nurses, and other medical professionals after the company refused to pay for a liver transplant of a California teenage girl, Nataline Sarkisyan, justifying their refusal to pay by claiming that the procedure was "too risky", even though there was a liver ready and waiting to be transplanted and doctors estimated she had a 65% chance of surviving at least 6 months. In response to much protest and public scrutiny, CIGNA finally reversed its decision, but only too late to save Ms. Sarkisyan who died awaiting the transplant. CIGNA notes that it had no financial stake in the decision to authorize the transplant because it merely administers the insurance plan of Mr. Sarkisyan's employer and would not bear the cost of any operation. However, CIGNA was offering to pay for the transplant itself when made the exception to the policy.5
Even though liver transplants have been performed since 1963 and are a well accepted treatment option for end-stage liver disease and acute liver failure, CIGNA defended its actions by claiming that there was insufficient data to show that a transplant for a patient in Sarkisyan's condition would be safe and effective. Lawyers for her family are exploring litigation against CIGNA.6
Recently the California court agreed with CIGNA's position that the Sarkisyan's claims regarding CIGNA's decision making were without merit. On April 16, 2009, the United States District Court for the Central District of California dismissed all of the claims against CIGNA related to the coverage determination. The Sarkisyan's have not challenged the Court's decision.78
Subsidiaries
CIGNA Group Insurance

Employer disability, life and accident insurance

CIGNA HealthCare

Managed medical, pharmacy and dental care services, including integrated indemnity and group life and health insurance for employees that is primarily offered through their employer

CIGNA International

Life, accident and supplemental health insurance to individuals via direct marketing; specialized health care and related employee insurance benefits to expatriate employees of multinational companies on international assignments; and health care and medical care management services to workplace and consumer markets.

Intracorp

The nation's leading case management services provider. Programs are focused on preventing injury and illness, reducing lost time, and minimizing unnecessary medical expenses.

Choicelinx
CIGNA Voluntary

Voluntary and limited-benefit health plans including medical and pharmacy benefits, employee assistance programs, and other supplemental products such as dental and vision care. CIGNA Voluntary products are simple-to-use, affordable plans that are ideally suited to part-time and hourly workers and their families.

Union & Government

CIGNA serves more than 1.5 million Taft-Hartley, Union and Government staff plan members.9
Leadership
Executive Leadership10
H. Edward Hanway, CEO and Chairman of the Board
David M. Cordani, President, COO, CIGNA Corporation
Annmarie Hagan, Executive Vice President and Chief Financial Officer, CIGNA Corporation
Jeffrey Kang, MD, MPH, Chief Medical Officer, CIGNA Corporation
John M. Murabito, Executive Vice President, Human Resources and Services, CIGNA Corporation

Senior Vice President of Human Resources and Corporate Services, Monsanto Corporation

Carol Ann Petren, Executive Vice President and General Counsel, CIGNA Corporation

Former Senior Vice President and Deputy General Counsel of MCI, Inc.

Michael D. Woeller, Executive Vice President and Chief Information Officer, CIGNA Corporation

Former Vice Chairman and Chief Information Officer, Canadian Imperial Bank of Commerce (CIBC)
Former Vice Chairman, Toronto Dominion Bank
Former Director, MasterCard Canada
Board of Directors11
Robert H. Campbell

Former Chairman, Sunoco, Inc.
Director, Vical, Inc.

Isaiah Harris, Jr.

Former President and Chief Executive Officer, AT&T Advertising & Publishing – East
Independent Trustee, Wells Fargo Advantage Funds

Jane E. Henney, M.D.

Senior Vice President and Provost, Health Affairs, University of Cincinnati Academic Health Center
Director, AmerisourceBergen Corporation
Director, AstraZeneca PLC

Peter N. Larson

Chairman and Chief Executive Officer, Brunswick Corporation

Roman Martinez IV

Director, Alliant Techsystems, Inc.
Director, Barcardi Limited

John M. Partridge

Former Chief Operating Officer, Visa Inc.
Interim President, VISA USA
President and Chief Executive Officer, Inovant since November 2000

James E. Rogers

Chairman, President, and CEO, Duke Energy Corporation
Director, Applied Materials, Inc.

Carol Cox Wait

President, Boggs, Atkinson, Inc.

Eric C. Wiseman

Chairman, VF Corporation
Executive Vice President, Global Brands

Donna F. Zarcone

President and CEO, D. F. Zarcone & Associates, LLC
Former President and Chief Operating Officer, Harley-Davidson Financial Services, Inc.
Member of the Board of Managers, Wrightwood Capital

William D. Zollars

Former Chairman, President, CEO, YRC Worldwide, Inc.
Locations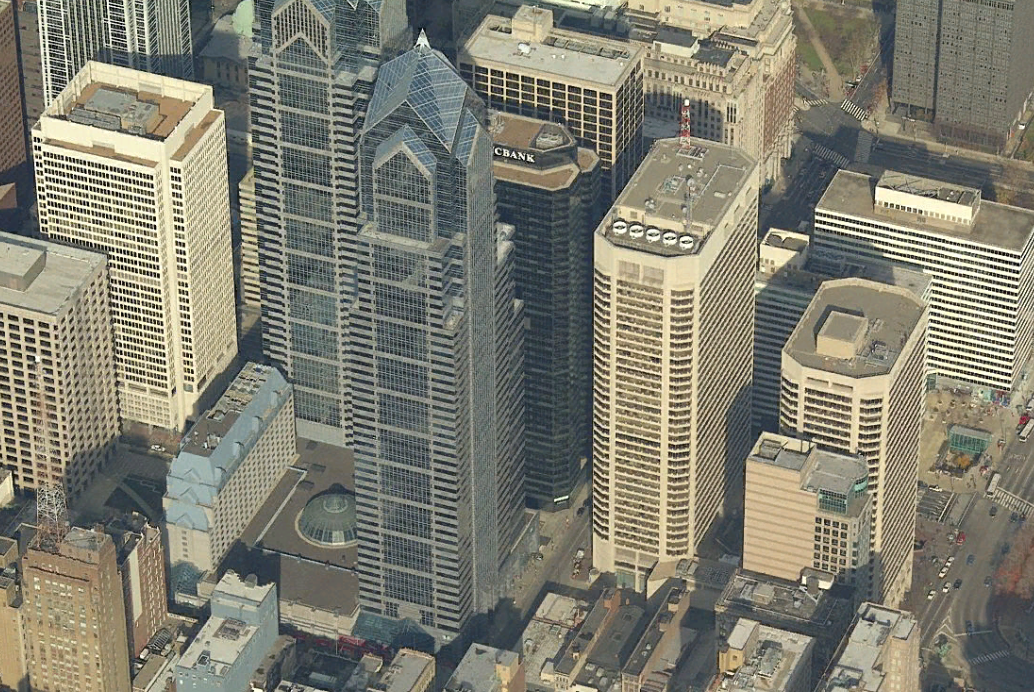 CIGNA Corporate Headquarters
Two Liberty Place
1601 Chestnut Street
Philadelphia, PA 19192
215.761.1000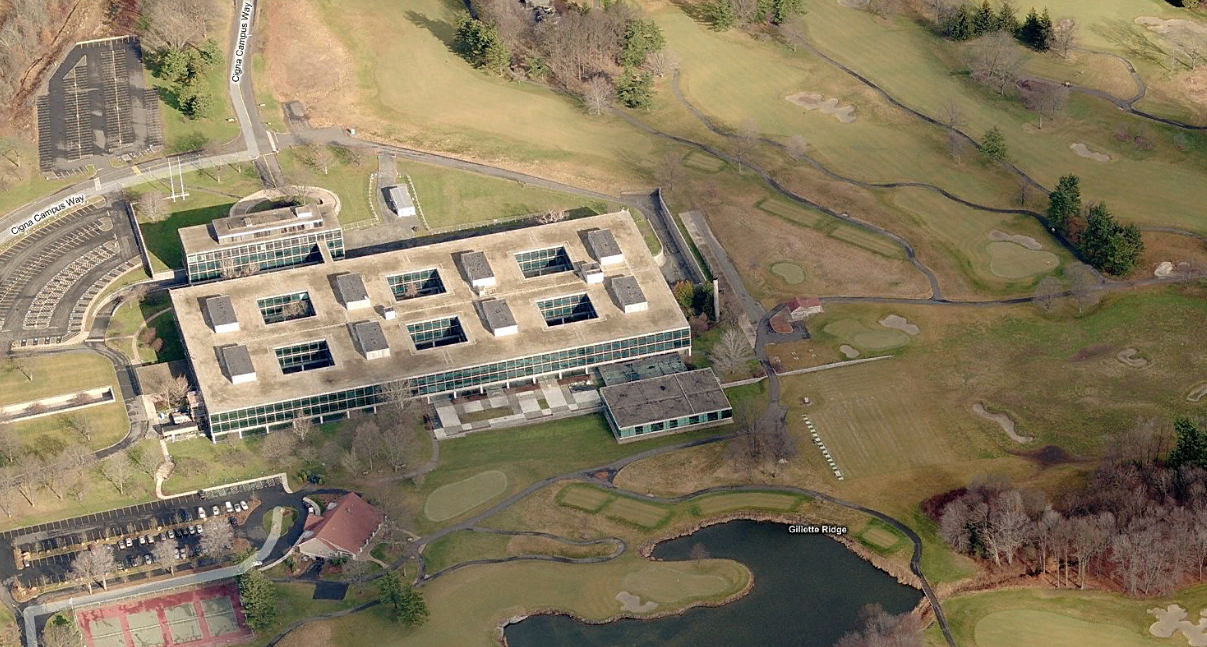 CIGNA Corporate Offices
900 Cottage Grove Road
Bloomfield, CT 06002
860.226.6000
Share this:





Source notes: