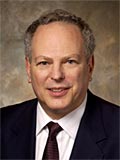 President, TechTeam Government Solutions3
Former Chief Operating Officer, SRA International4
David A. Kriegman is the former President of Command Information, a company which describes itself as the "the largest pure-play IPv6 Solutions provider in America, offering strategic and tactical solutions for Fortune 1000 companies and government organizations seeking to move to the fast-emerging new version of Internet protocol."5  Prior to holding this position he was with SRA International for 23 years and held various senior leadership positions in the company, including executive vice president and chief operating officer, where he oversaw all of SRA's businesses, projects, and contracts with government and industry clients.  Mr. Kriegman also served as senior vice president and director of SRA's Defense Sector, and deputy director of SRA's Software Development Group, responsible for software practitioners and software processes.6

While working for Command Information, Mr. Kriegman oversaw the company's Government Division called Command Federal.  When Command Information acquired AnviCom, Inc. in October of 2006, Mr. Kriegman was made President of the wholly-owned subsidiary.  The new merger was described as providing "government chief information officers with an experienced and educated … partner to plan for and execute successful migrations to the next-generation Internet protocol."7

In January of 2009, AnviCom, Inc. was awarded a contract by the U.S. Transportation Command to provide "modernization and lifecycle engineering support for a mission-critical supply chain system for the Army's Military Surface Deployment and Distribution Command (SDDC)."8  In a 2007 press release, AnviCom stated that "in the next 10 years more than $150 billion are anticipated to be awarded in federal contracts related to the mandated 2008transition to IPv6, the rapidly emerging global IP standard that will serve as the foundation for the next-generation Internet."9

Mr. Kriegman is also active in industry associations including the Information Technology Association of America (ITAA) and the Professional Services Council (PSC), where he has served on their Board of Directors and Executive Committee.  He is the former president of the Washington, D.C. Institute of Electrical and Electronics Engineers (IEEE) Computer Chapter and former director of the IEEE National Capital Area Council.
Share this:





Source notes: