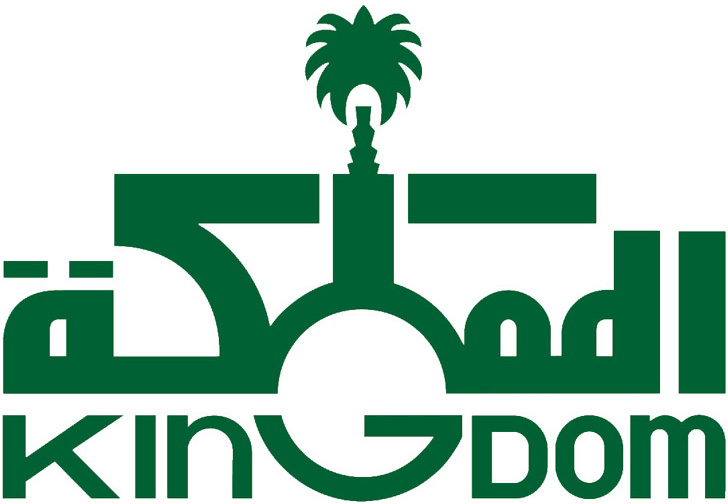 Largest company in Saudi Arabia
95% owned by Prince Alwaleed Bin Talal Bin Abdulaziz Alsaud
Ownership stakes in a number of U.S. companies including Apple, Hewlett-Packard, Kodak, News Corporation, Pepsi, Procter & Gamble, SAKS Inc., Time Warner, and the Walt Disney Company
Kingdom Holding Company (شركة المملكة القابضة‎) is the largest company in Saudi Arabia.1  While the company is technically a public holding company listed on the Saudi Stock Exchange, 95% of the company's shares are owned by Prince Alwaleed Bin Talal Bin Abdulaziz Alsaud.2  Kingdom Holding Company owns portions of a number of companies around the world, including many U.S. companies.  They are also the owners of Kingdom Centre, the largest skyscraper in Saudi Arabia and the 45th largest building in the world.3
Business Actions of Kingdom Holding Company
Saudi Arabian Investments4
In 1988, the purchase of a 30% stake in United Saudi Commercial Bank (USCB). The market value increased twenty-fold. HRH merged USCB and Saudi Cairo Bank into United Saudi Bank (USB), which was merged into Saudi American Bank creating the Middle East's largest market capitalization and most profitable bank.
In 1993, the year marked the takeover of Panda supermarkets and subsequent merger with Al-Azizia into Al-Azizia-Panda United (APU) for which one billion Riyal ($267 million) capital was raised. APU invested in Herfy, the local fast food chain which dominates the Saudi market with 60 restaurants. In 1998, APU merged with Savola forming the region's largest food production and services conglomerate.
In 1995, Prince Alwaleed Bin Talal Bin Abdulaziz Alsaud acquired a majority in National Industrialization Company (NIC), a Saudi joint stock company with 45 subsidiaries in industrial projects. A new board was appointed and a major restructuring program was implemented. 1996: Investment of 500 million Saudi Riyals (US$133 million) to establish Al-Azizia Commercial Investment Company, with primary objectives to invest in the Saudi real estate and stock markets.
Between 1995 and 2000, the Prince and Kingdom Holding Company have commissioned four projects:
Kingdom Centre (1.7 billion SR): 300-m skyscraper with exclusive shopping, hotel, offices, and function hall.
Kingdom Hospital (400 million SR): a 120-bed state-of-the-art medical facility. In Oct. 2002, Kingdom Hospital merged with Consulting Clinics to provide comprehensive medical services.
Kingdom City (400 million SR): a unique, furnished, 350-unit, self-contained housing community.
Kingdom Schools (330 million SR): a 4,000 boys and girls, K-12 institution.
In 2002, Kingdom Hotel Investment Group (KHI) was established to consolidate Middle Eastern hotel assets into a single investment entity. Capitalized at $211 million, KHI owns 14 properties across the Middle East and controls over $1 billion worth of assets.
International Investments5
In 1991, the Prince invested $590 million in Citicorp, which merged with Travelers Group in April 1998 forming the world's largest financial institution, Citigroup, with over $1 trillion of assets and around $100 billion of equity.
In 1993, invested $100 million in Saks Incorporated which operates Saks Fifth Avenue department stores, New York's upscale fashion retailer, buying approximately a 10% stake.
In 1994, acquired a 50% stake in Fairmont hotel chain. A share swap in 2003 has lead to a 4.9% stake in the parent company of Fairmont Hotels & Resorts.
In 1994, invested around $345 million acquiring 24% of Disneyland Paris, located outside the French capital. Current stake stands at 17.3% of the company.
In 1994, invested $120 million to acquire 22% of the Four Seasons Hotels Inc., a Canadian luxury hotel chain. In 2007, the Board of Directors of Four Seasons jointly agreed to the US$ 3.8 billion acquisition deal by Prince Alwaleed and Bill Gates with Isadore Sharp.
In 1995, acquired a 42% stake in the landmark New York Plaza Hotel for $300 million. In 2001, the stake increased to 50%. 1995: Jointly control with a group of international investors of Canary Wharf, the largest European real estate development project valued then at $1.2 billion.
In 1996, the purchase of the George V hotel in Paris for $185 million and renovating it for $120 million. After restoring its elegance and prestige, the hotel reopened in December 1999.
In 1997, premier investment in the technology industry acquiring a 5% stake in Apple Computers Inc. for $115 million.
In 1997, invested $10 million in Palestine Development & Investment Ltd. Company (PADICO), engaged in construction and development projects in the West Bank and Gaza Strip.
In 1997, acquisition of a 27% stake in Mövenpick Hotels & Resorts. In addition to Europe, the Swiss hotel chain is managing and developing hotels in Saudi Arabia, Lebanon, Jordan, Egypt, Qatar, Morocco, Tunisia, and Libya. In 2003 the stake was raised to 33.3%.
In 1997, invested $400 million acquiring 5% of the preferred shares of News Corp., which encompasses Harper Collins, The Sunday Times-UK, Fox News, Sky, Star TV and many more. In 1999, the investment was raised to $600 million.
In 1997, invested $146 million for 5% of Netscape, later acquired by America Online (AOL) which merged with TIME/Warner creating the world's largest media company, AOL Time Warner. Investment was raised to more than $1 billion in 2001 and 2002.
In 1997, invested $300 million in Motorola which specializes in wireless communications, semiconductors and electronic systems, components, and services.
In 1998, the purchase of 100,000 acres in Tushka, Egypt, for agricultural development through Kingdom Agricultural Development Company (KADCO). Upon completion, total investment will reach $500 million.
In 2000, invested $400 million in Compaq Computer Corp., the world's second largest computer company. In 2002 Compaq merged with HP creating the world's leading consumer technology company.
In 2000, invested $100 million in Kodak, maker of photographic films and papers for a wide range of consumer, entertainment, professional, business, and health-related uses.
In 2000, invested $50 million in eBay Inc., a person-to-person trading community on the Internet. Sellers use the company's service to exchange personal items.
In 2000, invested $50 million. The stake was raised to $100 million. In September 2001, the shareholding was increased to 5.4%.
In 2000, invested $50 million in Procter & Gamble (P&G), a world-wide manufacturer of wide ranging products.
In 2000, invested $50 million in PepsiCo, Inc.
In 2000, invested $50 million in Walt Disney, operator of media networks, studio entertainment, theme parks and resorts, consumer products, Internet and direct marketing ventures.
In 2003, acquired nearly 5% of International Financial Advisors Company (IFA), a leading Kuwaiti investment company.
In 2004, acquired nearly 5% of Kuwait Invest Holding Company.
In 2004, HRH Prince Alwaleed signs agreement with Dr. Mustafa Ghandoor allowing KHC to acquire a 40% stake in Consulting Clinics Beirut.
In 2004, Kingdom Zephyr is the manager of parallel Pan-African private equity funds, Pan African investment Partners Limited ("PIAP,a Mauritius company) and Pan-Commonwealth African Partners Limited ("PAIP/PCAP"), with total capital commitments of US $122.5 million.
In 2005, the venture between Kingdom Hotels International, Fairmont Hotels & Resorts Inc., and Bank of Scotland Corporate, has completed the purchase of the Monte Carlo Grand hotel in Monaco and the property is to be flagged "The Fairmont Monte Carlo" in March 2005.
In 2005, acquisition of a 96% interest in the 251-room Royal Palm Hotel in Dar Es Salaam, Tanzania, one of East Africa's most vibrant economic hubs. The hotel, which first opened in 1995, is located in the business district of Dar Es-Salaam and overlooks the Gymkhana Gulf Club with views onto the sea.
In 2005, the Kingdom Hotels International, Fairmont Hotels & Resorts Inc., and Bank of Scotland Corporate venture, has completed the purchase of the Savoy Hotel in London for $400 million. The property is to be flagged "The Fairmont Savoy Hotel London."
In 2006, Kingdom Hotels International and Colony Capital entered a US$5.5 billion acquisition agreement of Fairmont Hotels & Resorts combining it with Raffles Hotels & Resorts of Singapore.
In 2007, acquisition of 29.9% if the Saudi Research and Marketing Group (SRMG). The publications that fall under SRMG include Asharg Al Awsat, Al Eqtisadiah,Arab News,Hia magazine, Al Majalla magazine, Arrajol magazine and Sayidati magazine. Furthermore, other entities that fall under SRMG are Al khaleejiya for Publicity Advertising and Public Relations and Al Madina Printing and Publishing Company.
In 2007, Kingdom Holding Company acquired 12% of the National Air Services Company Limited ("NAS"),a private Saudi airline company for $100 million. The ownership percentage increased to 37% in 2008.
List of Kingdom Holding Company Investments6
• Azizia Commercial Investment Company, 51%
• Apple, less than 1%
• Canary Wharf, London, 21%
• Citigroup, 3.4%
• Consulting Clinics Beirut, 51%
• Disneyland-Paris, 10%
• eBay.com, less than 0.1%
• Fairmont Raffles Hotels International, 58.3%
• Four Seasons Hotels & Resorts, 45%
• George V Hotel, Paris 75%
• Hewlett-Packard (HP), less than 1%
• International Financial Advisors (IFA), 5%
• Kingdom Agriculture & Development Co. (KADCO), 100%
• Kingdom Centre, 36.2%
• Kingdom City, 38.9%
• Kingdom Hospital, 80+%
• Kingdom Hotel Investments, 54%
• Kingdom Schools, 47%
• Kingdom Zephyr Africa Management Company (KZAM), 75%
• Kodak Corporation, less than 1%
• Kuwait Invest Holding, 5%
• Motorola, less than 1%
• Mövenpick Hotels and Resorts, 33.3%
• National Industrialization Company (Tasnee), 6.18%
• News Corporation, 5.7% (voting shares)
• Palestine Development& Investment Company (PADICO), 6%
• Pepsi Co., less than 1%
• Priceline.com, 2%
• Procter & Gamble, less than 1%
• SAKS Inc., 1%
• Samba Financial Group, 5%
• Savola Group Company, 10.16%
• The Walt Disney Company, less than 1%
• The Saudi Research and Marketing Group (SRMG), 29.9%
• The National Air Services Company Limited ("NAS"), 37%
• Time Warner, approximately 1%
Share this:





Source notes: