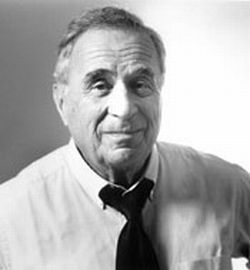 Co-Founder, Harman Kardon1
Founder and Chairman Emeritus, Harman International Industries2
Member, Council on Foreign Relations3
Chairman of the Executive Committee of the Board, Business Executives for National Security4
Founder, Program on Technology, Public Policy and Human Development, John F. Kennedy School of Government, Harvard University
Former Deputy Secretary, Department of Commerce5
Biography
Sidney Harman was born in 1919.  He attended Baruch College of the City University of New York, graduating in 1939.6 In 1953, Harman and Bernard Kardon founded Harman/Kardon, Inc.  Both Harman and Kardon were engineers by training and had worked at the Bogen Company, which was then the top manufacturer of public address systems. Their collaboration helped to create the high-fidelity audio industry. As early as 1954, the company simplified access to high-fidelity sound for the non technical consumer with the introduction of the world's first true hi-fi receiver, the Festival D1000. This product incorporated a tuner, control unit and power amplifier in a single chassis. Four years later, Harman Kardon presented the world's first stereo receiver.
Harman bought out his partner in 1956 and by the mid-1970s Harman/Kardon was a powerhouse in the U.S. stereo industry. The company profited by pioneering the concept of separate components; instead of selling stereo systems as integrated units, Harman-Kardon began selling separate receivers, speakers, amplifiers, and other pieces that buyers could purchase separately and wire together to tailor their own home sound system.7
In the 1970s, Mr. Harman accepted an appointment in the Carter administration undersecretary of the Department of Commerce. When Harman took office in 1976, he sold his company to conglomerate Beatrice Foods to avoid a conflict of interest. Beatrice promptly sold many portions of the company, including the original Harman Kardon division, and by 1980 only 60% of the original company remained.8
After he left government in 1978, he created Harman International Industries and reacquired a number of businesses he sold to Beatrice. The company continued its growth plan with a string of acquisitions throughout the 1980s that pushed Harman International's sales from about $80 million in 1981 to more than $200 million by 1986, and then to more than $500 million by 1989. Harman International went public in 1986 with a stock offering on the New York Stock Exchange. Cash from that sale was used to, among many other purchases, buy Soundcraft, a U.K. producer of professional mixing boards, in 1988, and later Salt Lake City digital electronics producer DOD Electronics Corp. By 1990, Harman International was selling consumer audio gear under such brands as JBL, Harman Kardon, Infinity and Epicure loudspeakers, as well as professional audio systems with such brands as JBL Professional, UREI, Soundcraft, Allen & Heath, Studer, DOD, Lexicon, AKG, BSS, Orban, DBX, Quested and Turbosound.910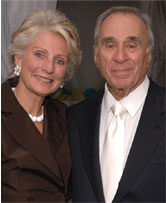 Mr. Harman is now Chairman Emeritus of Harman Industries.  He founded the Program on Technology, Public Policy and Human Development at the John F. Kennedy School of Government, Harvard University. Mr. Harman is a fellow of the American Academy of Arts and Sciences, a member of the Executive Committee of the Board of Trustees at the Aspen Institute, chairman of the Executive Committee of the Board of Business Executives for National Security (BENS), trustee emeritus of the Carter Center, a member of the Council on Foreign Relations, and a member of the Board of Trustees of Freedom House.
Since 1980, Mr. Harman has been married to Jane Lakes Harman, member of the House of Representatives and occupant of the 36th District Congressional seat.11 In April 2009, Congressional Quarterly reported that Mrs. Harman was captured on a National Security Agency wiretap prior to the 2006 elections, telling an "Israeli agent" that she would "waddle into" lobbying the Department of Justice on the AIPAC case.12 Harman ended the phone call, according to CQ, by saying, "This conversation doesn't exist." She was listed in 2008 as the second-richest member in congress.13
Share this:





Source notes: