Fraudulent banking and money laundering operation with approximately $8 billion dollars in assets
Claimed to have more than 30,000 clients in 136 countries
Connected to international drug trafficking  operations
Overview
Stanford Financial Group was a privately held international group of financial services companies controlled by Allen Stanford, until it was seized by United States authorities in early 2009.1  Headquartered in the Galleria Tower II in Uptown Houston, Texas, U.S. , it had 50 offices in several countries, mainly in the Americas, and said it managed $8.5 billion of assets for more than 30,000 clients in 136 countries on six continents.2 On February 17, 2009, U.S. Federal agents put the company under management of a receiver, because of charges of fraud. On February 27, 2009, the U.S. Securities and Exchange Commission amended its complaint to describe the alleged fraud as a "massive Ponzi scheme".34
Founding of the Organization
Allen Stanford, the CEO of Stanford Financial Group at the time of its seizure, made public claims that the company was founded in the 1930s in Mexia, Texas by his grandfather, Lodis B. Stanford. Many mainstream press sources repeated this lie. The Times of London said that, "When Lodis B Stanford, a Texan barber, started an insurance company in the small town of Mexia it was at the height of the Great Depression. Seventy-seven years later, the family business that grew under the control of his grandson, R Allen Stanford, into a financial services giant . . ."5
The 2007 edition of the Stanford Eagle, the company's annual report, says that 2007 "marks the 75th anniversary of the founding of the first Stanford company. I am always humbled and inspired as I reflect on the wisdom and vision of my grandfather Lodis B. Stanford who, in 1932, during the worst economic period in the history of the United States, had the grit and determination to start a new business. His values, work ethic and commitment to excellence provided a solid foundation from which he built his business and found success."6
Despite these claims, the primary companies involved in Mr. Stanford's criminal banking operation had no connection to the company founded by his grandfather. In fact, Stanford's main company located in Antigua, Stanford International Bank, Ltd., was founded in Montserrat, where it was originally called Guardian International Bank. Ironically, one of the law firms representing the Receiver of Stanford Financial Group's assets, Baker Botts LLP, helped Stanford to incorporate Guardian International Bank in the 1980s. On June 16, 2009, Stanford filed a motion to disqualify Baker Botts from acting as counsel in the recievership proceedings.7
Composition of Stanford Financial Group
Stanford Financial Group is the name used for a series of interconnected companies run by Allen Stanford and his associates. It is not the name of a legal entity. According to the 2007 annual report, the Stanford Financial Group is an international network of affiliated companies located throughout North America, Europe, Latin America and the Caribbean."8
Companies controlled by the Stanford Financial Group include:
Stanford International Bank, Ltd.
Stanford Group Company
Stanford Trust Company
Stanford Group Global Management, LLC
Bank of Antigua
Stanford Coins and Bullion
Stanford Fiduciary Investor Services
Stanford Capital Management
Stanford Caribbean Investments, LLC
Stanford Group AG
The main entities implicated in Stanford's criminal operations were Stanford International Bank, Ltd., Stanford Group Company,  Stanford Trust Company, and Stanford Capital Management.
Stanford Financial Group's Illegal Activities
The primary investment product of Stanford International Bank, Ltd. was marketed as a "Certificate of Deposit" (CD). The bank promised substantially higher returns that were generally offered by similar banks. These CD deposits accounted for $6.7 bllion of the more than $7 billion in total assets. In the promotion of these products, Stanford and his staff promulgated false information and reports to both their customers and the Securities and Exchange Commission.9
Stanford International Bank, Ltd. internally divided its investment portfolio into three tiers. "Tier I" comprised cash and cash equivalents. "Tear 2" contained investments with "outside portfolio managers". "Tier III" simply contained "other assets". Only 9% of the purported total value of the bank's investments belonged to Tier I. Approximately 10% of the bank's value belonged to Tier II. Nearly 80% of the overall worth of Stanford International Bank was tied up in Tier III's "other assets".10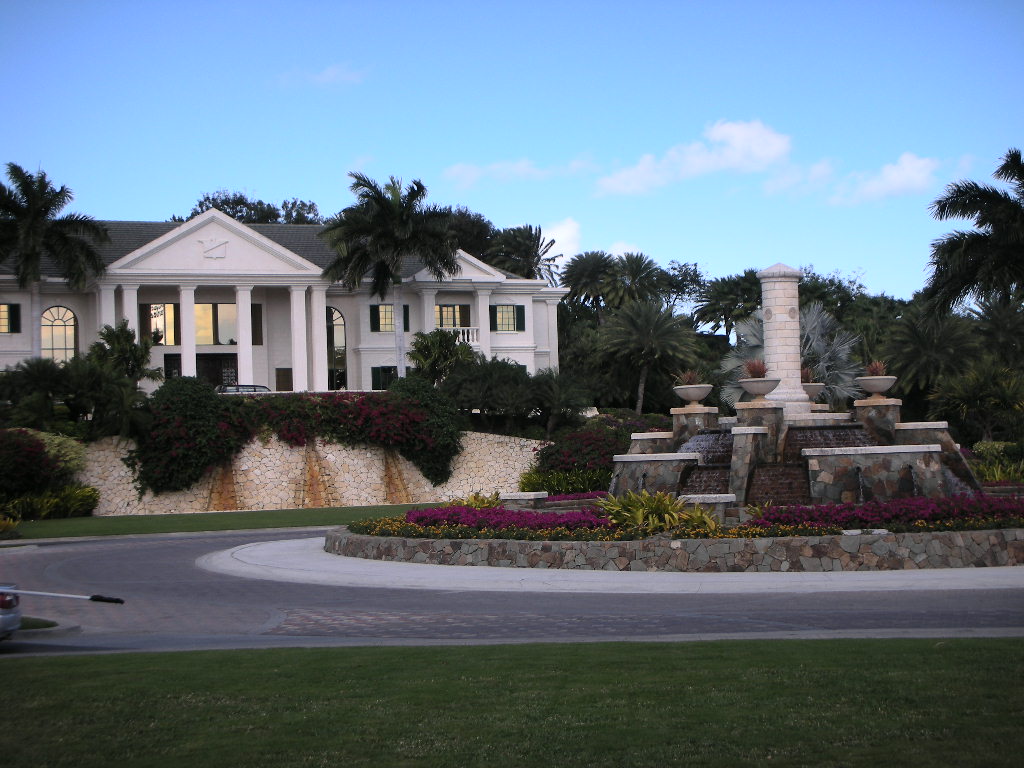 All of the Tier III investments held by Stanford International Bank, were controlled by Stanford and his friend James Davis. Approximately 50% of the purported value of these investments was artificially valued real estate and nearly 30% was derived from notes on personal loans to Mr. Stanford. The $4.8 billion dollars of fraudulently valued assets were concealed from investors in the 2008 annual report, which describes the company's real estate investments as "island properties".11
In addition to these activities, Stanford Group Company and Stanford Capital Management sold over $1 billion in a "proprietary mutual fund wrap" called the Stanford Allocation Strategy.  Using fraudulent data, the Stanford companies were able to grow the program from only $10  million in 2004 to $1.2 billion in 2009.12
The frauds perpetrated by Stanford International Bank were facilitated by Leroy King, head of Antigua's Financial Services Regulatory Commission, the very body charged with investigating and ensuring the legitimacy of the bank's investments. Over the course of several years, King was given cash payments on a regular basis, each totaling less than $10,000, which were transferred into bank accounts in Georgia and other U.S. states. These payments continued for at least four years, since approximately 2005, and together total more than $100,000.13
In return for these payments, King would falsely report information to the Securities and Exchange Commission regarding the legitimacy of Stanford International Bank's investments. King would also advise Stanford and his associates of investigations and allow them to view confidential records of other institutions under his regulatory authority.14
Money Laundering Operations
In addition to his fraudulent banking activities, Stanford Financial Group entities actively laundered money for known drug cartels in Mexico, including the notorious Gulf Cartel or Cártel del Golfo, which is known to be one of the most violent gangs in Mexico.1516 In 2008, 175 members of the 'Ndrangheta, an organized crime syndicate based out of Calabria, Italy, were arrested as part of a multinational drug trafficking operation connected to the Gulf Cartel. The Gulf Cartel is said to be heavily affiliated with the 'Ndrangheta, which is estimated to distribute more than 80% of the cocaine in Europe.17
The BBC reports that secret documents exist which show that for many years both the U.S. and British government knew of Stanford's involvement with money laundering for drug trafficking operations. In 1999, Stanford allegedly paid the Drug Enforcement Agency $3.1 million dollars in drug money which was deposited at Stanford International Bank.18 Stanford was investigated by Securities and Exchange Commission as early as 2006. However, the investigation was abruptly dropped. According to the BBC's Panorama, this occured because:
. . . the decision was taken because of a request by another government agency.


Panorama is aware of strong evidence that Sir Allen was a confidential agent of the DEA as far back as 1999 – the year he made out the $3.1m cheque to the DEA.

Sources close to the DEA believe he worked with the agency, turning over details of money-laundering from Latin American clients from Colombia, Mexico and Venezuela and Ecuador, effectively guaranteeing himself a decade's worth of "protection" from the authorities, especially the SEC.

"We were convinced that Stanford's bank attracted millions of narco-dollars, but it was very difficult to get the evidence to nail him," sources told Panorama. "The word is that Stanford has been a confidential informer for the DEA since '99."

Financial experts believe that many of the depositors in Sir Allen's off-shore bank were ordinary investors attracted by high interest rates, but that its base in the Caribbean also attracted drug money.19
Indictments and the Seizure of Stanford Financial Group
During the week of February 13, 2009, Stanford issued a letter to clients saying: "Regulatory officers have visited our offices and have stated that these are routine examinations".20 On February 17, 2009, U.S. Federal agents entered the company's Houston and Memphis offices.21 Law enforcement officials placed signs on the office doors stating that the company was temporarily closed: "The company is still in operation but under the management of a receiver".22
The Securities Exchange Commission's (SEC) charged Allen Stanford, Pendergest-Holt and Davis with fraud in connection with Stanford Financial Group's US$8 billion certificate of deposit (CD) investment scheme that offered "improbable and unsubstantiated high interest rates".2324 This led the Federal government to freeze the assets of Allen Stanford, Stanford International Bank, Stanford Group Company, and Stanford Capital Management.25 In addition, Stanford International Bank placed a 60-day moratorium on early redemptions of its CDs.26

On February 18 and 19, 2009, Ecuador and Peru suspended the operations of local Stanford units, and, in Venezuela and Panama, the governments seized local units of Stanford Bank. Prior to the government's seizure of these banks, massive ammounts of withdrawls took place.  Mexico's financial regulator announced on February 19 that it was investigating the local affiliate of Stanford bank for possible violation of banking laws.27
On February 27, 2009, Stanford official Laura Pendergest-Holt was arrested by Federal agents in connection with the alleged fraud. On that day the SEC said that Stanford and his accomplices operated a "massive Ponzi scheme", misappropriated billions of investors' money and falsified the Stanford International Bank's records to hide their fraud. "Stanford International Bank's financial statements, including its investment income, are fictional," the SEC said.2829
United States District Judge David Godbey froze all of the Stanford personal and corporate assets.30 Godbey gave them to Ralph Janvey, a Dallas receiver; Janvey will retain control until the SEC suit is resolved. A British receiver, Vantis,  took the Antigua-based Stanford International Bank.31
On June 18, 2009 an indictment was filed in the United States District Court of Southern Texas against Stanford, who was Chairman of Stanford Investment Bank; Laura Pendergest-Holt, the company's Chief Investment Officer; Leroy King, head of Antigua's Financial Gilberto Lopez; and Mark Kuhrt.  Together, they were charged with one count of Conspiracy to Commit Mail, Wire, and Securities Fraud; seven counts of Wire Fraud; ten counts of mail fraud; one count of Conspiracy to Obstruct SEC Investigatio; one count of Obstruction of SEC Investigation; and one count of conspiracy to commit money laundering.  Separate charges were filed against James Davis,  Stanford's primary co-conspirator.32

On July 1, 2009, James Davis, the CFO of the company, agreed to change course from his not guilty plea and plead guilty to three charges related to the Ponzi fraud scheme, once details can be worked out.33
People of Interest
Robert Allen Stanford, Chairman of Stanford International Bank, Ltd.
James A. Stanford, Chairman Emeritus of Stanford International Bank, Ltd.
James Davis, Chief Financial Officer of the Stanford Financial Group
Laura Pendergest-Holt, Chief Investment Officer of the Stanford Financial Group
Leroy King, Director of Antigua's Financial Services Regulatory Commission
Locations
No. 11 Pavilion Drive, St. John's, Antigua, West Indies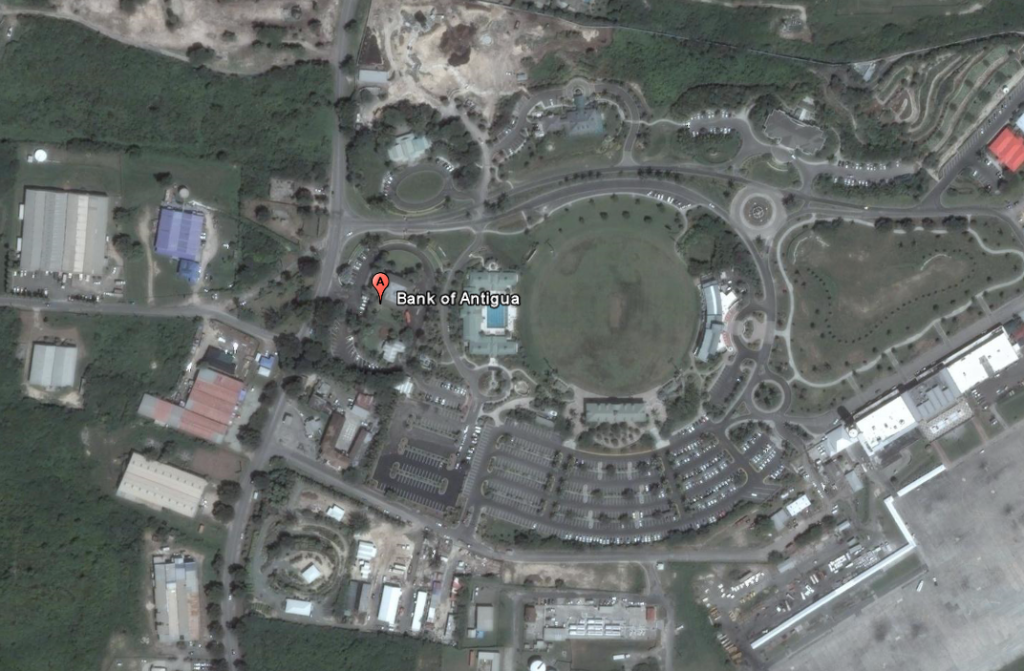 The Stanford Financial Group was primarily located in the Caribbean on the island of Antigua where both Stanford International Bank and the Bank of Antigua were located in a complex of buildings beside the airport.  The Stanford Cricket Ground is the circular field in the middle.  A restaurant owned by Stanford, the Pavilion Antigua, is also located in the same center.
201 South Biscayne Boulevard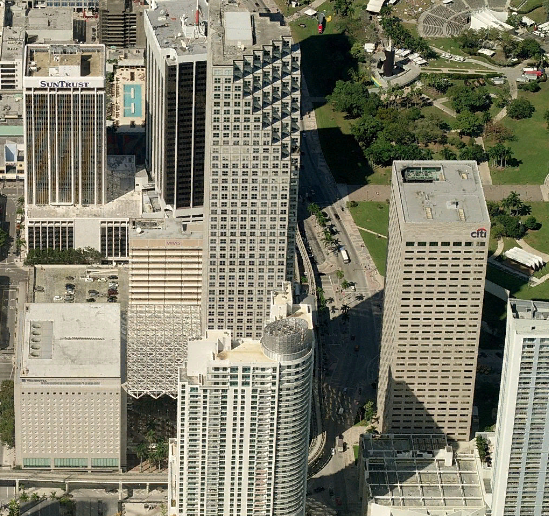 The Stanford Financial Group's primary locations in North America were their offices in Houston, Texas and Miami, Florida. These two locations served as the central points for Stanford's U.S. operations. In Miami, the Stanford Financial Group was located on the 21st floor and 27th floor of the Citigroup building at 201 South Biscayne Boulevard. Stanford Fiduciary Investor Services was located on the 27th floor and Stanford Group Global Management LLC used this building for their legal documents. This building is located in a complex containing other financial services companies. The building directly across the street is owned by Wachovia.
5050 Westheimer, Houston, Texas 77056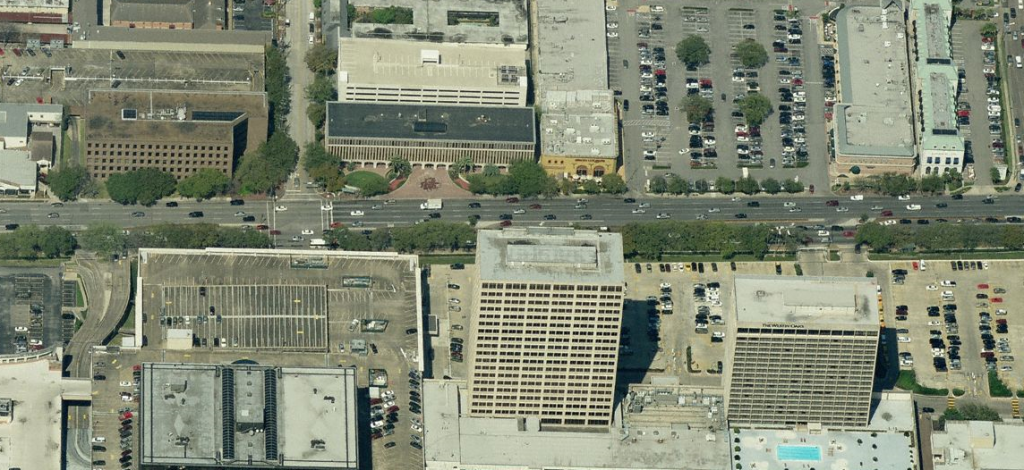 The headquarters of Stanford Financial Group and Stanford Group Company was at 5051 Westheimer, Houston, Texas in the Galleria II office tower. This was also the location listed for Stanford Coins and Buillion and Stanford Development Company.  Stanford Financial was previously located in the building across the street.
Dreikönigstrasse 12, 8002 Zurich, Switzerland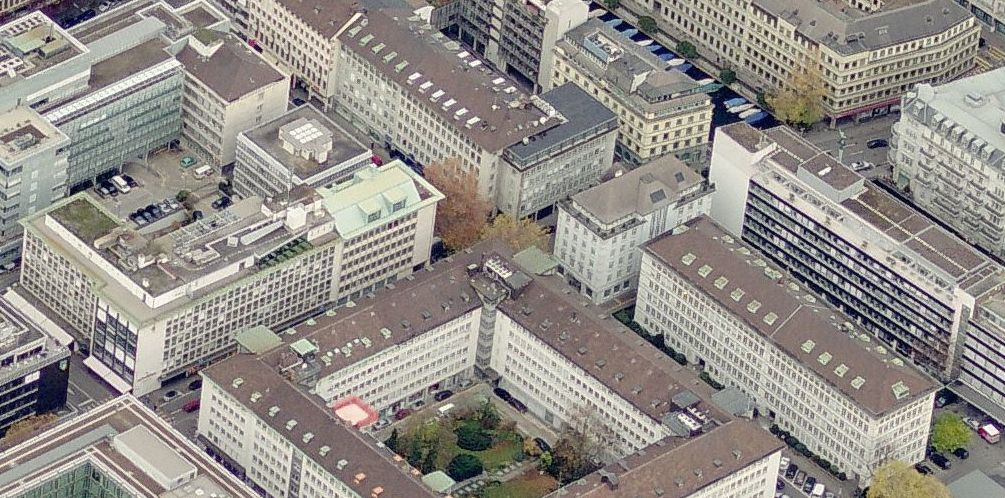 The headquarters of Stanford's Suisse banking operations Stanford Group AG was at this address. It was also Stanford Financial Group's only publicly listed address in Europe.
Andrés Bello, No. 10, Edificio FORUM, Colonia Polanco Mexico City, D.F. 11560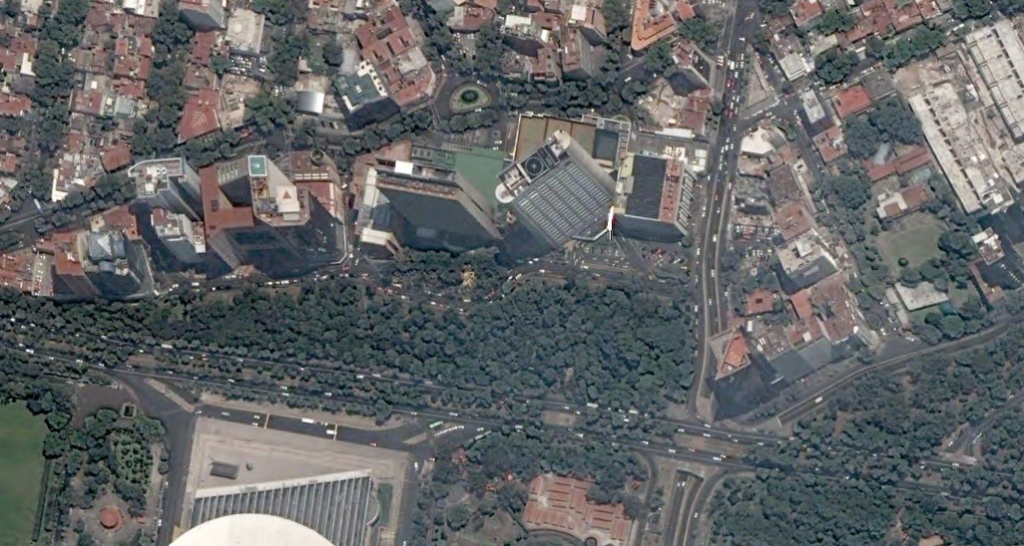 The Mexican branch of the Stanford Group was located in the Edificio FORUM in Mexico City on the 6th floor. The Bank of Antigua also had offices on the 6th floor and Stanford Fondos was located on the 14th floor.
Complete List of Corporate Offices
North America
Stanford Financial Group
5051 Westheimer
Houston, Texas 77056 USA
713.964.5100
800.222.3140
800.222.7647
stanfordfinancialgroup.com
Stanford Group (USA)
Member NASD/SIPC
5050 Westheimer
Houston, Texas 77056 USA
713.964.8300
800.958.0009
stanfordgroup.com
3424 Peachtree Road N.E., 7th Floor
Atlanta, Georgia 30326 USA
404.231.6200
877.230.6200
5001 Plaza On The Lake, 1st Floor
Austin, Texas 78746 USA
512.314.1900
877.314.1901
445 North Boulevard, 8th Floor
Baton Rouge, Louisiana 70802 USA
225.381.0600
800.982.0009
5200 Town Center Circle
6th Floor (Private Client Group)
3rd Floor (Equity Research)
Boca Raton, Florida 33486 USA
561.544.8200 (Private Client Group)
561.544.8300 (Research)
877.544.8230
75 Federal Street, 12th Floor
Boston, Massachusetts 02110 USA
617.598.1350
866.598.1350
Two Piedmont Town Center
4725 Piedmont Row Drive, 8th Floor
Charlotte, North Carolina 28210 USA
704.571.7900
866.571.7901
300 Crescent Court, 5th Floor
Dallas, Texas 75201 USA
214.220.3000
866.650.6206
1700 Lincoln Street, 30th Floor
Denver, Colorado 80203 USA
303.832.4500
888.832.4505
628 Green Valley Road, 3rd Floor
Greensboro, North Carolina 27408 USA
866.571.7901
1400 Meadowbrook Road, 1st Floor
Jackson, Mississippi 39211 USA
601.364.7300
800.927.2206
3 DeGaulle Square
Lafayette, Louisiana 70508 USA
337.981.3662
500 President Clinton Avenue, 2nd Floor
Little Rock, Arkansas 72201 USA
501.340.1130
888.340.1102
444 Gulf of Mexico Drive, 1st Floor
Longboat Key, Florida 34228 USA
941.387.2800
877.387.2800
6075 Poplar Avenue, 3rd Floor
Memphis, Tennessee 38119 USA
901.537.1600
888.537.1670
201 South Biscayne Boulevard
21st Floor (Private Client Group);
27th Floor (Institutional)
Miami, Florida 33131 USA
305.579.0909 (Private Client Group)
305.347.2400 (Institutional)
800.736.0114
3100 West End Avenue, 11th Floor
Nashville, Tennessee 37203 USA
615.279.8700
866.463.1599
330 Madison Avenue, 36th Floor
New York, New York 10017 USA
212.372.6300
888.372.6360
580 California Street, 13th Floor
San Francisco, California 94104 USA
415.623.7110 (Institutional Sales)
888.623.7110 (Institutional Sales)
415.623.7208 (Investment Banking)
888.623.7140 (Trading)
218 South Thomas Street, 1st Floor
Tupelo, Mississippi 38801 USA
662.841.0254
888.841.0254
1055 Thomas Jefferson Street N.W., 4th Floor
Washington, D.C. 20007 USA
202.298.6226
877.227.3114
Stanford Coins & Bullion
5050 Westheimer
Houston, Texas 77056 USA
713.964.8460
800.627.3015
stanfordcoins.com
auctionvalues.com
Stanford Development Corporation
5051 Westheimer
Houston, Texas 77056 USA
713.964.5175
Stanford Fiduciary Investor Services
201 South Biscayne Boulevard, 26th Floor
Miami, Florida 33131 USA
305.347.9150
stanfordfiduciary.com
5050 Westheimer, 4th Floor
Houston, Texas 77056 USA
713.964.5260
800.555.9709
The FORUM
8000 IH-10 West, 9th Floor
San Antonio, Texas 78230 USA
210.348.4600
866.900.7347
Stanford Trust Company (USA)
445 North Boulevard, 8th Floor
Baton Rouge, Louisiana 70802 USA
225.381.0550
800.982.0009
stanfordtrustco.com
5050 Westheimer, 3rd Floor
Houston, Texas 77056 USA
713.599.6592
800.958.0009
Stanford International Bank
Representative Office
1800 McGill College Avenue, 30th Floor
Montreal, Quebec H3A 3J6, Canada
514.985.3600
Europe
Stanford Group (Suisse)
Dreikönigstrasse 12
8002 Zurich
Switzerland
41.44.205.53.00
Latin America
201 South Biscayne Boulevard
Miami, Florida 33131 USA
305.579.0909
800.736.0114
Stanford Bolsa y Banca
Carrera 7 No. 73-55, Piso 9
Bogotá, Colombia
571.312.1290
Carrera 43A, No. 1 Sur-100
1205 Ed. Centro de Trabajo
Medellín, Colombia
574.268.1100
Stanford Trust Company
Representative Office
Avenida Carrera 45 No. 100-34
Of. No. 503
Bogotá, Colombia
571.623.1327
571.623.1316
Stanford Group (Ecuador)
Avenida 12 de Octubre N 24-562 y Cordero
Edificio World Trade Center
Torre B, Piso 6
Quito, Ecuador
593.2.250.8438
Avenida Francisco de Orellana
Edificio World Trade Center
Torre A, Piso 9, Oficina 904
Guayaquil, Ecuador
593.4.263.0639
Stanford Trust Company (Ecuador)
Avenida 12 de Octubre N 24-562 y Cordero
Edificio World Trade Center
Torre B, Piso 6, Oficina 601
Quito, Ecuador
593.2.250.8438
Avenida Francisco de Orellana
Edificio World Trade Center
Torre A, Piso 9, Oficina 904
Guayaquil, Ecuador
593.4.263.0639
Stanford Group (Mexico)
Andrés Bello, No. 10, Piso 6
Edificio FORUM
Colonia Polanco
Mexico City, D.F. 11560
Mexico
52.55.5279.8900
Edificio Torre Comercial America
Avenida Batallón de San Patricio No. 111
Piso 28
Colonia Valle Oriente
Garza García, Nuevo León 66269
Mexico
52.81.8133.7100
21 Sur, No. 4510, Piso 2
Colonia Ex-Hacienda La Noria
Puebla, Puebla 72410
Mexico
52.22.2211.3434
Stanford Fondos
Andrés Bello, No. 10, Piso 14
Edificio FORUM
Colonia Polanco
Mexico City, D.F. 11560
Mexico
52.55.5279.8900
Bank of Antigua
Representative Office
Andrés Bello No. 10, Piso 6
Edificio FORUM
Colonia Polanco
Mexico City, D.F. 11560 Mexico
52.555.281.7824

Stanford Bank (Panama)
Edificio Torre Generali, Piso 19
Avenida Samuel Lewis y Calle 54
Urb. Obarrio
Panama City, Panama
507.208.7300
Stanford Casa de Valores
Edificio Torre Generali, Piso 19
Avenida Samuel Lewis y Calle 54
Urb. Obarrio
Panama City, Panama
507.208.7300

Stanford Group (Peru)
Víctor Andrés Belaúnde 147
Centro Empresarial Real
Edificio Real Uno, Piso 2
San Isidro — Lima 27, Peru
51.1.611.4600

Stanford Group (Venezuela)
Avenida Tamanaco
Urbanización El Rosal
Centro Empresarial El Rosal, Piso 2 y Piso 3
Caracas, Venezuela 1060
58.212.953.2595
Avenida 3E entre Calle 78 y 79
Torre Empresarial Claret, Piso 10
Oficinas 10-7 y 10-8
Maracaibo, Estado Zulia, Venezuela
58.261.793.4944
Avenida Guayana Torre Colón
Piso 4, Oficinas 3 y 4, Alta Vista
Puerto Ordaz, Estado Bolívar, Venezuela 8050-A
58.286.961.6003
Avenida Carlos Sanda
Centro Comercial Otama, Local Mezanina
El Viñedo, Valencia 2001
Estado Carabobo, Venezuela
58.241.825.6575
Stanford Bank (Venezuela)
2da Av. De Campo Alegre
Urb. Campo Alegre
Torre Cari, Piso 4 y Piso 5, PB
Caracas, Venezuela
58.212.901.0341
Caribbean
Stanford Financial Group Global Management, LLC
Stanford Drive
1500 Estate Betty's Hope
Kingshill, St. Croix, VI 00850
340.713.5000
Stanford Caribbean Investments, LLC
Stanford Drive
1500 Estate Betty's Hope
Kingshill, St. Croix, VI 00850
340.713.5000
Stanford Group (Aruba)
Marisol Building, 2nd Floor
L.G. Smith Boulevard 60
Oranjestad, Aruba, Dutch West Indies
297.583.1033
Stanford Group (Antigua)
No. 11 Pavilion Drive
St. John's, Antigua, West Indies
268.480.3700
Bank of Antigua
1000 Airport Boulevard at Pavilion Drive
P.O. Box 315
Coolidge, Antigua, West Indies
268.480.5300
bankofantigua.com
Stanford International Bank
No. 11 Pavilion Drive, P.O. Box 3300
St. John's, Antigua, West Indies
268.480.3700
stanfordinternationalbank.com
Stanford Trust Company (Antigua)
No. 1 Pavilion Drive
P.O. Box W1753
St. John's, Antigua, West Indies
268.480.5930
stanfordtrustcoltd.com
Stanford Development Company
Airport Road
St. John's, Antigua, West Indies
268.480.5280
Share this:





Source notes: