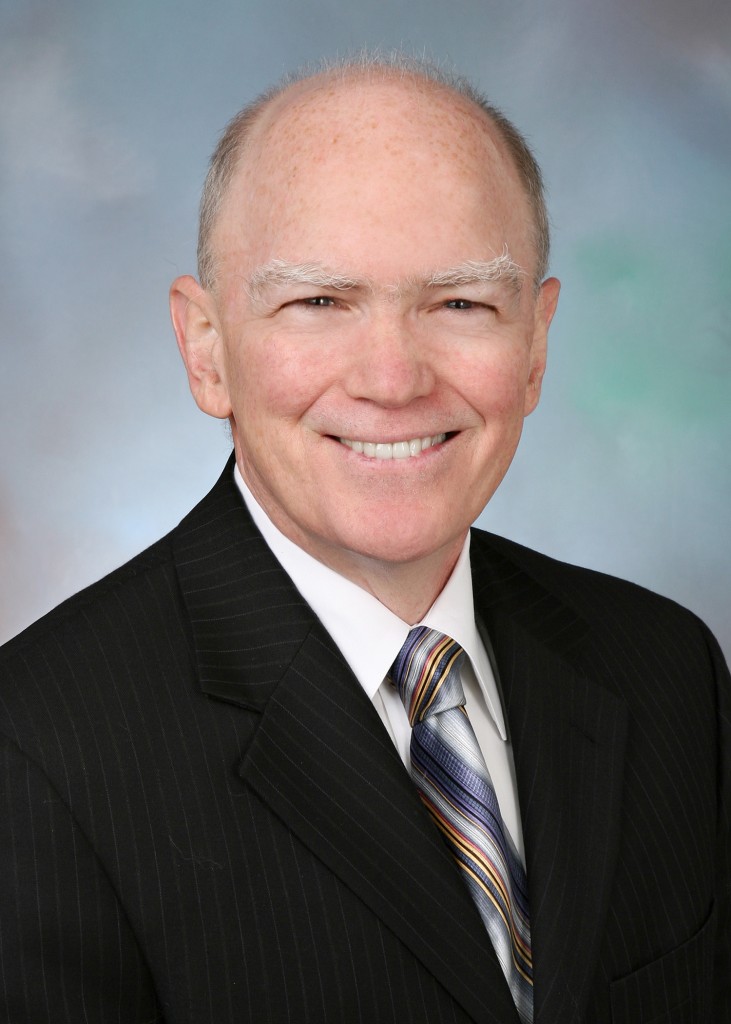 Distinguished Visiting Fellow, Center for Strategic and International Studies
Partner, Steptoe & Johnson
Former Assistant Secretary for Policy, Department of Homeland Security
Former, General Counsel for the National Security Agency
Member, Council on Foreign Relations1
Stewart Baker is Distinguished Visiting Fellow at the Center for Strategic and International Studies and a partner at Steptoe & Johnson in Washington, D.C.
From 2005 to 2009, he was the first Assistant Secretary for Policy at the Department of Homeland Security. As assistant secretary, Mr. Baker oversaw Department-wide policy analysis, including cybersecurity policy, international affairs, strategic planning, and relationships with private sector, advisory committees, and law enforcement.
Mr. Baker's law practice covers homeland security, international trade, cybersecurity, data protection and foreign investment regulation.
During 1994 and 1995, Mr. Baker served as General Counsel of the WMD Commission investigating intelligence failures prior to the Iraq war. From 1992 to 1994, Mr. Baker was General Counsel of the National Security Agency, where he led NSA and interagency efforts to reform commercial encryption and computer security law and policy. From 1979 to 1981, he helped start the Education Department and served as deputy General Counsel of that Department. He was also a law clerk to Hon. John Paul Stevens, U.S. Supreme Court, as well as to Hon. Frank M. Coffin, U.S. Court of Appeals, First Circuit, and Hon. Shirley M. Hufstedler, U.S. Court of Appeals, Ninth Circuit.
Mr. Baker has served on numerous boards and commissions. He testified before the September 11 commission on intelligence and law enforcement issues and has been a member of the President's Export Council Subcommittee on Export Administration, the Industry Trade Advisory Committee on telecommunications and electronic commerce, two Defense Science Board panels on information warfare defense and the Markle Task Force on Technology and Terrorism. He has also been an advisor to international organizations such as the International Telecommunications Union and the Organisation for Economic Co-operation and Development.2
Consistent Support of Invasive Surveillance
In both his private life and his role as General Counsel for the NSA, Mr. Baker has advocated consistently for invasive government surveillance programs.  Instances of his support include:
Praising the Foreign Intelligence Surveillance Act (FISA) Court which was created under Patriot Act I was "justified" and "timely":


Stewart A. Baker, a Washington attorney who served as NSA general counsel from 1992 to 1994, says the expanded authority of the FISA court is justified and timely.
"Now there's almost no national security problem that doesn't have a law enforcement aspect," Baker says. "We're all aware there's a foreign terrorist gang operating inside the U.S."3

In 2002, the Washington D.C. Bar Association called Baker "an ambivalent supporter of [enemy combatant] detentions":


[Baker]asks us to consider what we knew about the terrorists on September 10. Even if law enforcement had known who the 19 hijackers were, he argues, law enforcement would have had to arrest them for immigration violations or criminal matters other than conspiracy to commit terrorist acts -— because it would have been very hard to prove that conspiracy without a source on the inside. Months after September 11, law enforcement is in the same position: it believes there are more terrorists in America who could continue to prepare for the next attack undetected. Therefore, the government has to be overly inclusive in its detention decisions simply to prevent further attacks. "'The only reason further acts of terrorism haven't occurred,' says Baker, 'is because they've got some of the people who were going to commit them locked up. That's the motivation, and it's a very strong one, for locking these guys up.'"4
In 2002, Mr. Baker expressed his support for the CARNIVORE surveillance program undertaken by the NSA:


The measures currently being considered would not tip the balance between privacy and security too far, said Stewart A. Baker, a lawyer in Washington and former general counsel to the National Security Agency. Other proposals could have a stronger impact. Mr. Baker said he was concerned that relaxing privacy protections could eventually lead to "dragnet searches" of e-mail for certain words and phrases. "It would be a very big change in our approach to the privacy of communications," he said. "At that point, you become very worried about the consequences for the privacy of ordinary people."5

A 2005 article regarding Baker's impact on the policies of the Department of Homeland Security quotes his testimony to the 9/11 commission:


Baker's testimony in December 2003 before the National Commission on Terrorist Attacks Upon the United States, known as the 9/11 Commission, offers insight into the priorities he might bring to Homeland Security.In particular, he detailed how inadequate technology tools and undue privacy concerns prevented law enforcement and intelligence personnel in August 2001 from finding two known terrorists living openly in San Diego under their own names. The two, Khalid al-Mihdhar and Mawaf al-Hazmi, flew American Airlines Flight 77 into the Pentagon on Sept. 11.

"We need to be able to conduct searches of private databases to locate terror suspects not just by name but also by address, phone number, credit and bank card number, and other potentially identifying information," Baker testified.

Privacy abuses, Baker said, can be prevented by controlling access to data, conducting electronic audits, and through a cryptographic tool known as anonymization, which allows data to be shared while still controlling conditions of access to that data. For example, lists could be encrypted and then compared electronically. Only items common to both lists would be identified.

Such technologies are not perfect and need to be carefully tested, he said, but he was emphatic that they will be essential to balancing privacy with the needs of law enforcement and intelligence agencies.

"We cannot write rules that will both protect us from every theoretical risk to privacy and still allow the government to protect us from terrorists," he said.6
Opposition to Cryptome and the Free Flow of Information
In his employ at the international law firm Steptoe & Johnson, Mr. Baker has on repeated instances demonstrated his dislike for Cryptome, as well as its administrator John Young. In a 2005 article from Reader's Digest, Mr. Baker is quoted as calling Mr. Young a jerk:
Yet there's little anyone can do to stop people like Young. "You're protected by the First Amendment guarantee of free speech. It's hard to prosecute someone who uses public sources to pull together information — even when that information clearly shouldn't be revealed," says Stewart Baker, a technology lawyer and former general counsel for the National Security Agency. "If the material is leaked to you, you can probably publish that too. Unfortunately, it's not illegal to be a jerk."7
In 2009, when Cryptome published the Yahoo Law Enforcement Compliance Guide, Mr. Young received a notice from Steptoe & Johnson, which was acting as legal counsel for Yahoo.  The document was not removed and remains available.
Memberships
Member, Federal Trade Commission's Advisory Committee on Online Access and Security (2000)
Member, Free Trade Area of the Americas Experts Committee on Electronic Commerce (1998-present)
Member, President's Export Council Subcommittee on Encryption (1998-present)
Member, Defense Science Board's Task Force on Information Warfare (1995-1996; 1999-present)
Member, U.S. Delegation, UNCITRAL Group of Experts on Digital Signatures (1997-present)
Member, U.S. Delegation, OECD Group of Experts on Cryptography Policy (1995-1997)
Chair, American Bar Association Task Force on International Notarial Issues (1996-1998)
Member, International Chamber of Commerce Working Party on Digital Authentication (1996-1998)
Member, International Chamber of Commerce Group of Experts on Electronic Commerce (1996-1998)
Incomplete List of Publications (author or coauthor)
"The Limits of Trust: Cryptography, Governments, and Electronic
Commerce," (1998)
"International Developments Affecting Digital Signatures," 32 Int'l
Lawyer 963 (1998)
"Decoding OECD Guidelines for Cryptography Policy," 31 Int'l Lawyer 729 (1997)"Should Spies Be
Cops?" 97 Foreign Policy 36 (Winter 1994-95) "After the NAFTA," 27 Int'l Lawyer 765 (1993)
"Law & Practice Under the GATT and Other Trading Arrangements" (June 1992) (principal contributor)
"The North American Free Trade Agreement: Issues, Options, Implications (1992) (editor and
contributor)
"From the Ashes: A Report on Justice in El Salvador" (1987)
"NAFTA and the Environment," in The North American Free Trade
Agreement: Issues, Options, Implications (American Bar Association 1992)
"The Canada-United States Free Trade Agreement," 23 Int'l Lawyer 37 (1989)
"'Like Products' and Commercial Reality" in Antidumping Law and Practice (Jackson & Vermulst, eds.)
at 287-95 (1989)
"Trends in U.S. Trade Law" in 1987 Fordham Corporate Law Institute 513-26 (B. Hawk ed. 1988)
"Countertrade and Trade Law," 5 J. Comp. Bus. L. 375 (1983)
"Trade Regulation Law in the United States," 12 Kokusai-Shoji-Homu 238 (1984)
"The UNCITRAL Arbitration Rules in Practice," (1992)
"Arbitral Proceedings Under the UNCITRAL Rules–The Experience of the Iran-United States Claim
Tribunal," 22
G.W.J. Int'l L. and Econ. 804 (1990)
"Resolving Disputes Under the Canada-US Free Trade Agreement: Comments on Chapter 18," in
Living with Free Trade (Dearden, Hart, Steger eds.) at 31 (1990)
"Establishment of an Arbitral Tribunal under the UNCITRAL Rules," 23 Int'l Lawyer 81 (1989)
"Are the Quotations Cooked? Let Juries Decide," in 1991 First Amendment Law Handbook 157-59
(J. Swanson ed. 1991)
"Justice Scalia and Federalism: A Sketch," 20 Urban Lawyer 353 (1988)
"John Paul Stevens," Encyclopedia of the American Constitution (1986)
"A Practical Guide to Certiorari," 33 Cath. U.L. Rev. 611 (1984)
"Making the Most of Pennhurst's 'Clear Statement' Rule," 31 Cath. U. L. Rev. 439 (1982)
"Toward a Center for State and Local Advocacy," 31 Cath. U.L. Rev. 367, 505 (1982)
"Federalism and the Eleventh Amendment," 48 U. Colo. L. Rev. 139 (1977)
"A Strict Scrutiny of the Right to Travel," 22 UCLA L. Rev. 1129 (1975)
Share this:





Source notes: