Tag Archive for Economic Espionage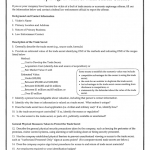 A checklist created by the FBI to help businesses report offenses relating to economic espionage or theft of trade secrets.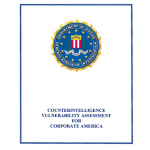 To prevent foreign entities from achieving their goals, a Counterintelligence Program (CIP) proactively searches for and uses information from multiple sources. An effective CIP draws information from security programs and other internal systems, as well as from the U.S. Intelligence Community (USIC). Once this information is assembled, an effective CIP develops a coherent picture and crafts a strategy to prevent the foreign entity from successfully achieving its goals and minimizes the damage already done. An effective CIP conducts active analysis of available information, requires annual CI education for all employees, and provides a system for immediate referral of behavior with CI implications.
The Administration is focused on protecting the innovation that drives the American economy and supports jobs in the United States. As a Nation, we create products and services that improve the world's ability to communicate, to learn, to understand diverse cultures and beliefs, to be mobile, to live better and longer lives, to produce and consume energy efficiently and to secure food, nourishment and safety. Most of the value of this work is intangible—it lies in America's entrepreneurial spirit, our creativity, ingenuity and insistence on progress and in creating a better life for our communities and for communities around the world. These intangible assets are often captured as intellectual property—copyrights, patents, trademarks and trade secrets, and reflect America's advantage in the global economy.