File Contents
DEA Emerging Threats Report Quarter 1
DEA Emerging Threats Report Quarter 2
DEA Emerging Threats Report Mid-Year
DEA Emerging Threats Report Quarter 3
DEA Emerging Threats Report Quarter 4
DEA Emerging Threats Report Annual
The Special Testing and Research Laboratory's Emerging Trends Program compiled the data for this report through a query of archived seizure and analysis information from drug evidence analyzed by the Drug Enforcement Administration's laboratory system. This data is representative of drug evidence seized and analyzed in the date ranges annotated. This is not a comprehensive list of all new psychoactive substances and is not representative of all evidence analyzed by DEA. This data is a quarterly snapshot of the new psychoactive substance market in the United States.
The term new psychoactive substance (NPS) describes a recently emerged drug that may pose a public health threat. This includes synthetic cannabinoids, substituted cathinones, phenethylamines, opioids, tryptamines, benzodiazepines, and a variety of other chemical classes. Due to the recent increase in seizures, fentanyl is also included in this report.
An identification is made when authenticated reference material is available for comparison. When reference material is not available, the drug evidence is identified as "substance unconfirmed". A single unit of drug evidence may have multiple sub-units. For the purposes of this document, each unit of drug evidence counts as one identification regardless of the number of sub-units. Some seized drug evidence contains more than one active ingredient; therefore, more than one identification can be made for a single unit.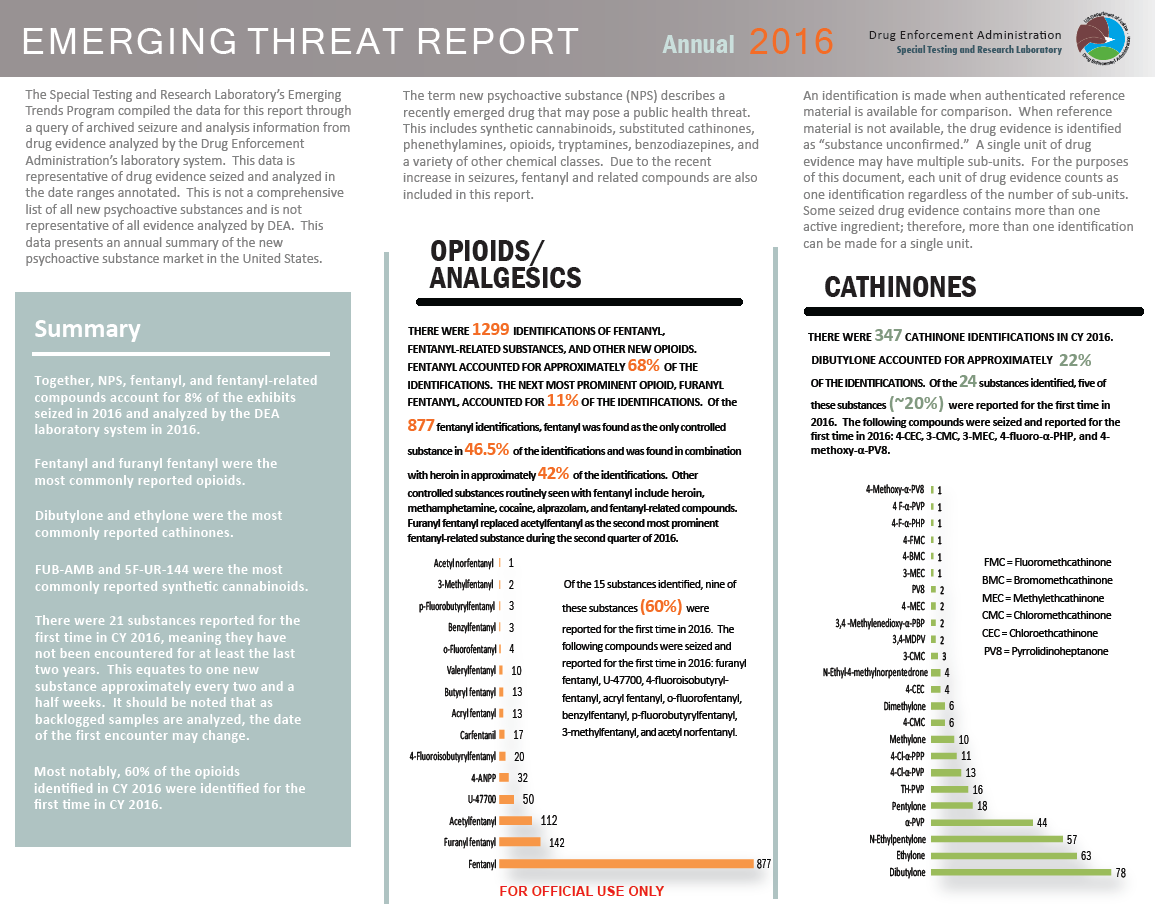 Share this: