Artificial Intelligence (AI) is an emerging risk that will affect critical infrastructure (CI) as it becomes common throughout the United States. The purpose of this research paper is to analyze the narratives about AI to understand the prominence of perceived key benefits and threats from AI adoption and the resulting implications for infrastructure security and resilience. Narratives are strongly held beliefs, and understanding them will help decision makers mitigate potential consequences before they become significant problems.
Key Findings
A majority of the overall conversation focuses on positive effects for business and society reflecting widespread acceptance and enthusiasm for AI adoption rather than ethical, security, or other concerns.
Trends reveal increasing emphasis on advancing AI and concerns about the unemployment consequences, as well as declining focus on safety hazards and existing hurdles.
Major tech companies (e.g., Google, Microsoft) have a significant and mostly positive presence, whereas government has a minimal and often negative presence.
Four risks to get ahead of are mass job displacement, privacy concerns, lack of awareness of technological limitations, and safety and ethical shortcomings.
Anticipated Benefits From Artificial Intelligence Driving Adoption
Improvement of Operations and Services in All Sectors: AI is expected to enhance the functioning and efficiency of goods and services across all Sectors, but the Sectors most commonly mentioned in the narratives are Healthcare and Public Health, Transportation Systems, Financial Services, and the Government Facilities Subsector. At the same time, open-source collaboration in the private sector is furthering innovation to develop more advanced AI capabilities.
Efficiencies for Companies and Better Business Intelligence: AI generates widespread benefits for business operations, such as automating tasks and enabling access to more information—including unprecedented capability to process that data—allowing for more accurate business intelligence and evidence-based decision making.
Risks From Future Adoption and Implications for Critical Infrastructure Protection
Mass Unemployment: As AI is integrated into every sector, job displacement will grow, potentially precipitating social unrest and security challenges, as well as a decline in tax revenue.
Vulnerability of Data Privacy: AI adoption will enable the collection of a growing amount of personal data, from web traffic to facial and voice recognition data, which will be vulnerable to hacking. Public concern over the government's collection of this data could also lead to backlash over government use of AI, especially biometric technology, and inhibit security solutions.
Overestimation of AI Capabilities: Increasing competition to get products to market might cause companies to overlook building robust security into AI technologies, and insecure products could be deployed in CI sectors. AI products may also have limitations, but if users are unaware of those limits, they might not exercise appropriate human oversight. That could lead to safety threats and service disruptions if technologies malfunction.
Susceptibility to Manipulation and Infliction of Harm: Robots lack human and moral intelligence and might make harmful decisions on their own or be manipulated to make such decisions. Malicious actors and adversaries could co-opt AI products to launch cyber or physical attacks on infrastructure and could leverage open-source releases to develop their own AI capabilities or to infiltrate CI systems that also use open-source tools.
Opportunities To Mitigate Risks
Plan for Resilience: Use growing attention around job security to justify expanded public-private resiliency planning to mitigate mass unemployment and resulting consequences.
Advocate for Safeguards: Encourage companies to improve protections against internal and external security breaches and to address data privacy and vulnerability gaps as part of their innovation and ethical research efforts.
Codify Best Practices: Formulate and disseminate best practices for safe AI integration across sectors, acknowledging the technological limitations and the need for human oversight.
Advise on Regulation: Highlight the role for government regulation in ensuring safe adoption of AI technology, using autonomous vehicle regulations as the example for other AI products.
…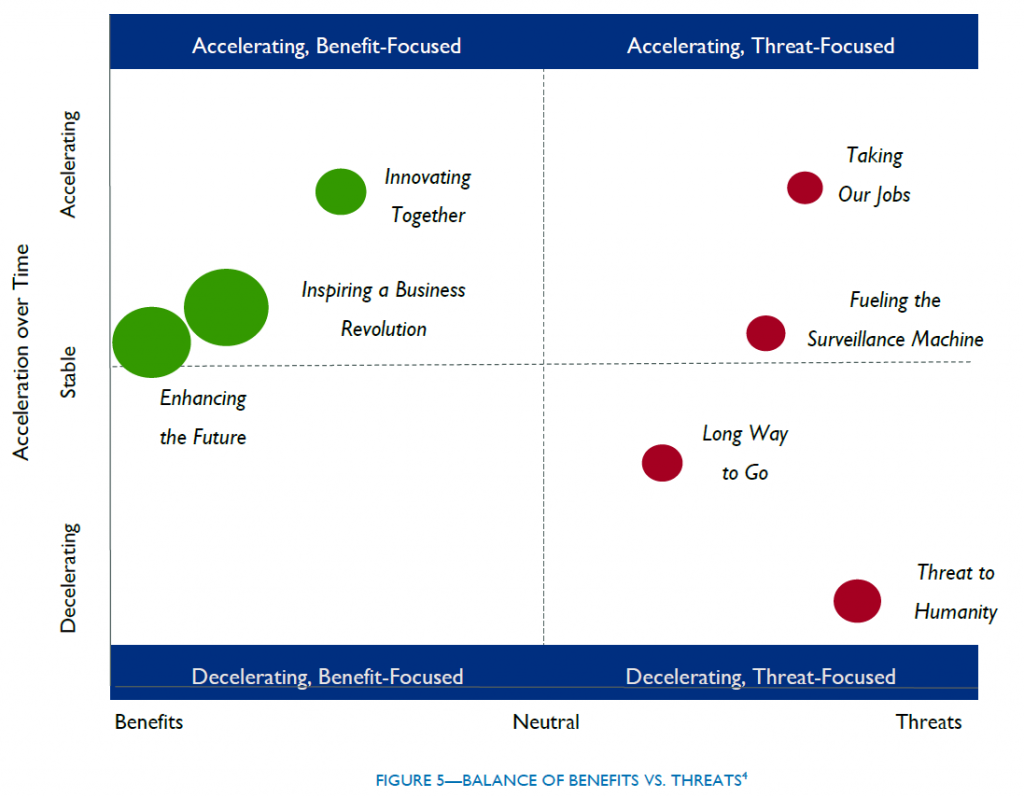 Share this: