Social Network – Do's and Don'ts
• Only establish and maintain connections with people you know and trust. Review your connections often.
• Assume that ANYONE can see any information about your activities, personal life, or professional life that you post and share.
• Ensure that your family takes similar precautions with their accounts; their privacy and sharing settings can expose your personal data.
• Avoid posting or tagging images of you or your family that clearly show your face. Select pictures taken at a distance, at an angle, or otherwise concealed. Never post Smartphone photos and don't use your face as a profile photo, instead, use cartoons or avatars.
• Use secure browser settings when possible and monitor your browsing history to ensure that you recognize all access points.
Managing Your LinkedIn Profile
LinkedIn is a professional networking service that allows you to establish connections with co-workers, customers, business contacts, and potential employees and employers. You can post and share information about current and previous employment, education, military activities, specialties, and interests. To limit exposure of your personal information, you can manage who can view your profile and activities.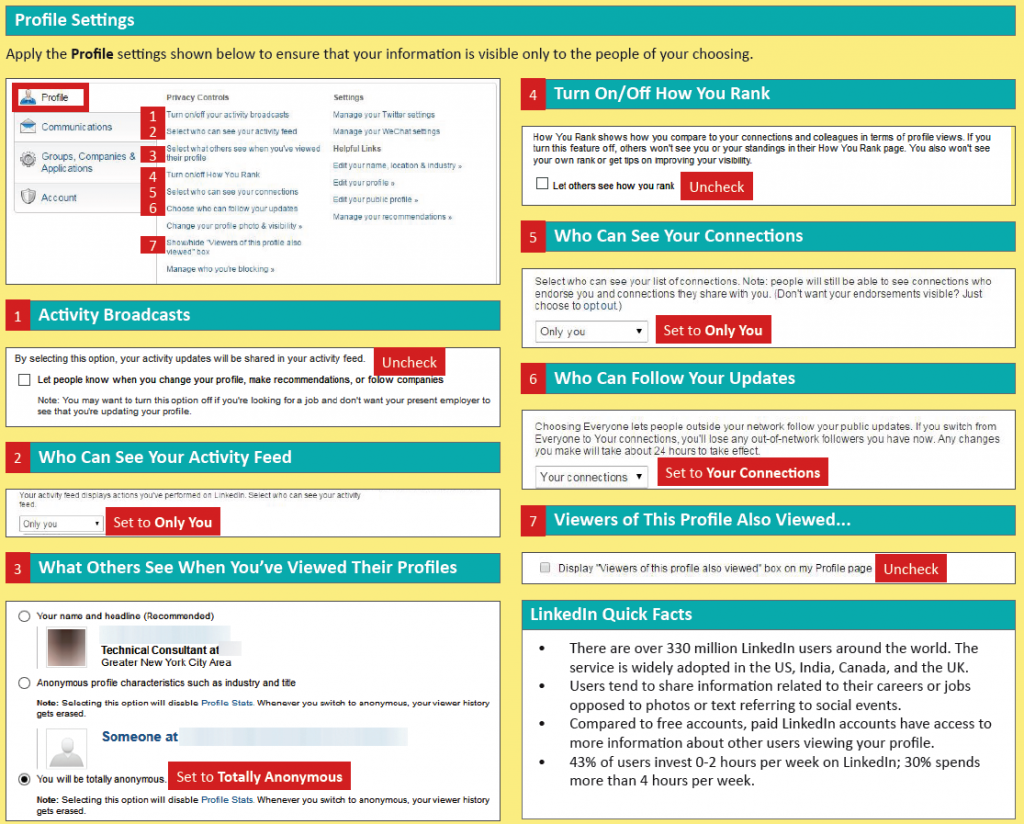 Share this: