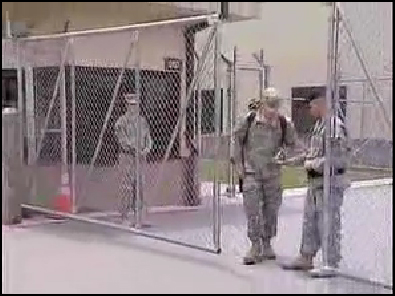 Position Overview:
Internment/Resettlement (I/R) Specialists in the Army are primarily responsible for day-to-day operations in a military confinement/correctional facility or detention/internment facility. I/R Specialists provide rehabilitative, health, welfare, and security to U.S. military prisoners within a confinement or correctional facility; conduct inspections; prepare written reports; and coordinate activities of prisoners/internees and staff personnel.
Duties performed by Soldiers in this MOS include:
Assists with supervision and management of military prisoners, and provides external security to confinement/corrections facility. Supervises, counsels and manages military prisoners in confinement facilities.
Supervises confinement facility operations, counseling, management, training and employment of military pris oners in confinement/corrections facility.12
Training Information
8 weeks, 0 days at Fort Leonard Wood, MO.
ASVAB Score Required: 100 in aptitude area ST
Security Clearance: Confidential
Strength Requirement: moderately heavy
Physical Profile Requirement: 222221
Other Requirements
Red/green color discrimination
No court-martial convictions. No record of any disciplinary action under UCMJ which indicates behavior inconsistent with the high standards of corrections specialist
No record of more than 15 days lost (AWOL) under section 972-10- USC
No record of civilian convictions other than minor traffic offenses
Must be a U.S. Citizen
No record of psychological or pathological personality disorders
Must possess a valid state motor vehicle operator
Minimum age of 18 at time of entrance on active duty
No medically diagnosed history of alcoholism, psychotic disorders, antisocial behavior, objection to bearing and use of arms when necessary of any behavioral characteristic which may be con sidered prejudicial to the reliable performance of corrections specialist duties
No record of possession or use of any narcotic or nonnarcotic drug
Skills
Helpful attributes include:
An ability to think and react quickly
An ability to remain calm in stressful situations
An interest in law enforcement and crime prevention
Similar Civilian Occupations
Correctional Officers and Jailers
First-Line Supervisors/Managers of Correctional Officers
Business Operations Specialists
Probation Officers and Correctional Treatment Specialists
Training and Development Specialists
Share this:





Source notes: