(U//FOUO) In June of 2021, the Nevada High Intensity Drug Trafficking Area (HIDTA) Drug Enforcement Agency (DEA) Enforcement Group 3 arrested four members of a Drug Trafficking Money Laundering Organization (DTMLO) responsible for selling millions of dollars' worth of cocaine on the dark web and transporting it through the United States Postal Services (USPS). Federal search warrants were executed at the DTMLO's primary residences in Las Vegas as well as two stash locations which resulted in the seizure of approximately 12.6 kilograms of cocaine, 13 firearms, approximately $86,000 in bulk currency, 1 vehicle, and numerous luxury motorcycles valued at $450,000. At all locations, electronic devices such as phones, computers, and cryptocurrency devices were located as well as drug records, financial documents, and paperrecovery seeds. Subsequent to the search warrants, over 30 wallets were reconstituted
which allowed for the seizure of approximately $115,000 worth of cryptocurrency. The purpose of this product is to inform law enforcement partners on how to better recognize key indicators of dark web activity while executing search warrants. This includes information to assist law enforcement in positively identifying cryptocurrency devices, electronic applications, and recovery seeds, which is critical for seizing digital assets.
…
(U) Hardware Wallets and Devices
(U//FOUO) Hardware wallets are commonly used by cryptocurrency investors as well as dark web criminals and are considered the best method to store cryptocurrencies. A hardware wallet is a cryptocurrency wallet which stores the user's private keys in a secure hardware device. The main principle behind a hardware wallet is to provide full isolation between the private keys and the user's computer. Private keys are codes that only the user has access to and are used to access the user's crypto assets. Private keys are what gives the user ownership of their cryptocurrency. Hardware wallets have an associated web, mobile, and/or desktop application that enables you to monitor your cryptocurrency addresses and spend your cryptocurrency. Examples of hardware wallets are shown below.
• Trezor – Single chip base
• Ledger – Double chip base (provides more security)
…

…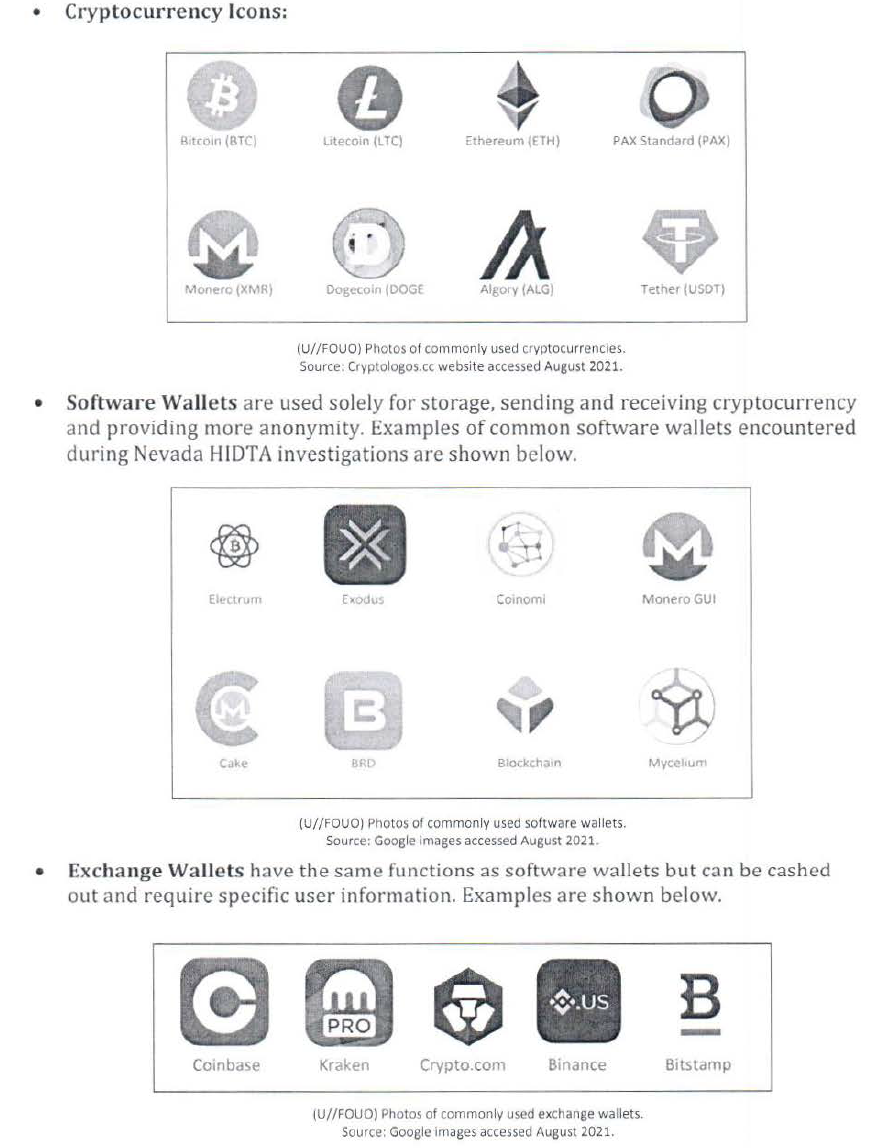 …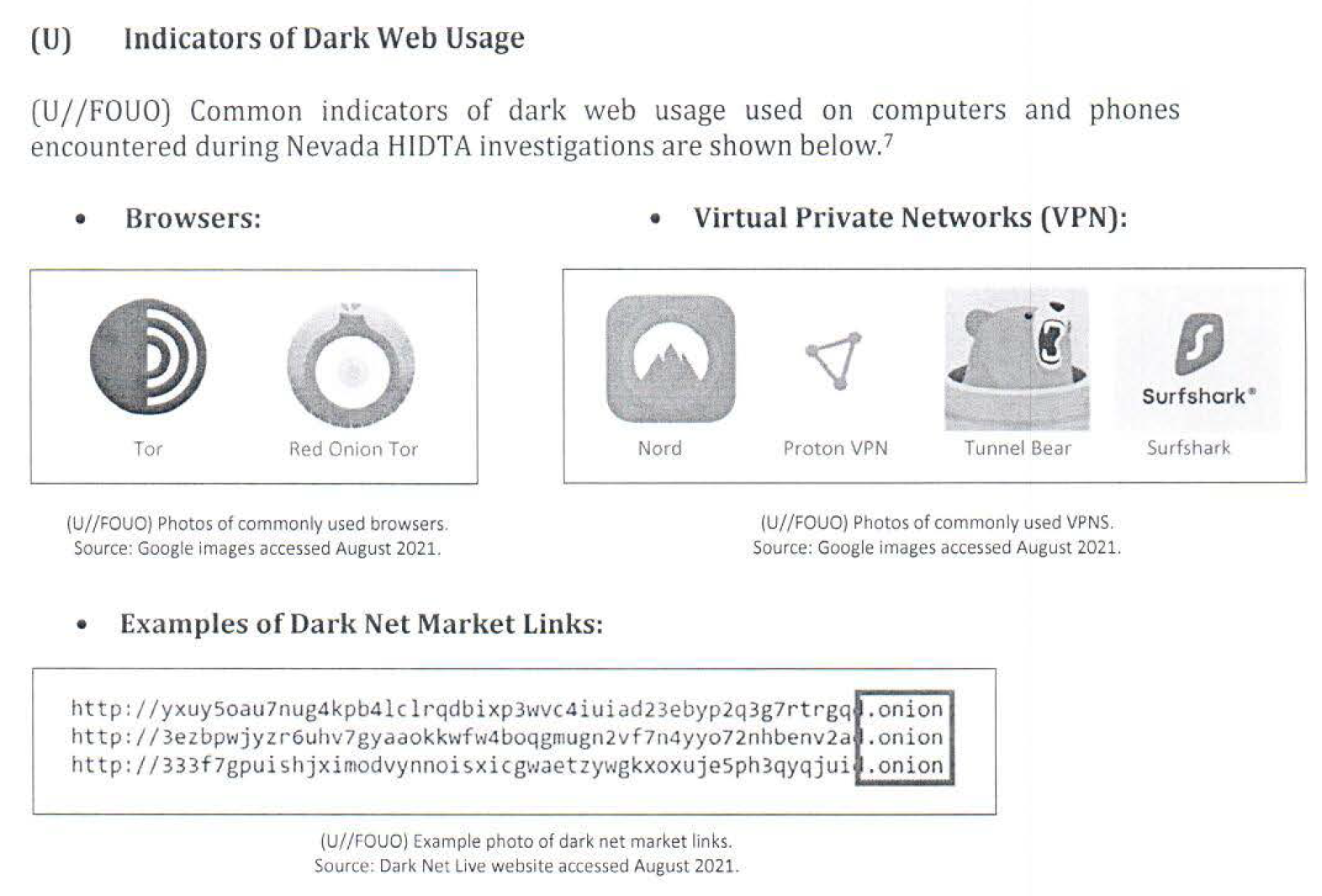 Share this: