Volume 1: Ground Systems
658 pages
15,550,306  bytes
 FD2C566BB002FD5D7CAE1754AE11619A803B90AECEE1890DBA8BC8450535DB27
Volume 2: Air and Air Defense Systems
490 pages
8,633,454  bytes
 957E099E8E63975DB197EBD1FDEF27B70AA9BB61B09A923E85096091FE7AE769
Volume 3: Naval Systems
69 pages
2,781,746  bytes
 46972E3456364C4F010F139283801A6A1A7B676D3DDC47E2084539EB100712DA
1. In today's complicated and uncertain world, it is impossible to predict the exact nature of the next conflict that may involve U.S. joint forces. We must be ready to meet the challenges of any type of conflict, in all kinds of places, and against all types of threats in all Complex Operational Environments. As a training tool, the opposing force (OPFOR) must be a challenging, uncooperative sparring partner capable of stressing any or all warfighting functions and mission-essential tasks of the U.S. force.
2. The Army Training Circular 7-100 series describes the doctrine, organizations, TTP, and equipment of such an OPFOR and how to combine it with other operational variables to portray the qualities of a full range of conditions appropriate to Army training environments.
3. The WEG was developed to support the TC 7- 100 series and all OPFOR portrayal in training simulations (live, virtual, constructive, and gaming). The equipment portrayed in the WEG represents military systems, variants, and upgrades that US forces may encounter now and in the foreseeable future. The authors continually analyze realworld developments, capabilities, and trends to guarantee the OPFOR remains relevant.
4. Published in three volumes, (Ground; Airspace & Air Defense Systems; and Naval & Littoral Systems) the WEG is the approved document for OPFOR equipment data used in U.S. Army training. Annual updates are posted on the ATN website. Therefore it is available for downloading and local distribution. Distribution restriction is unlimited. This issue replaces all previous issues.
…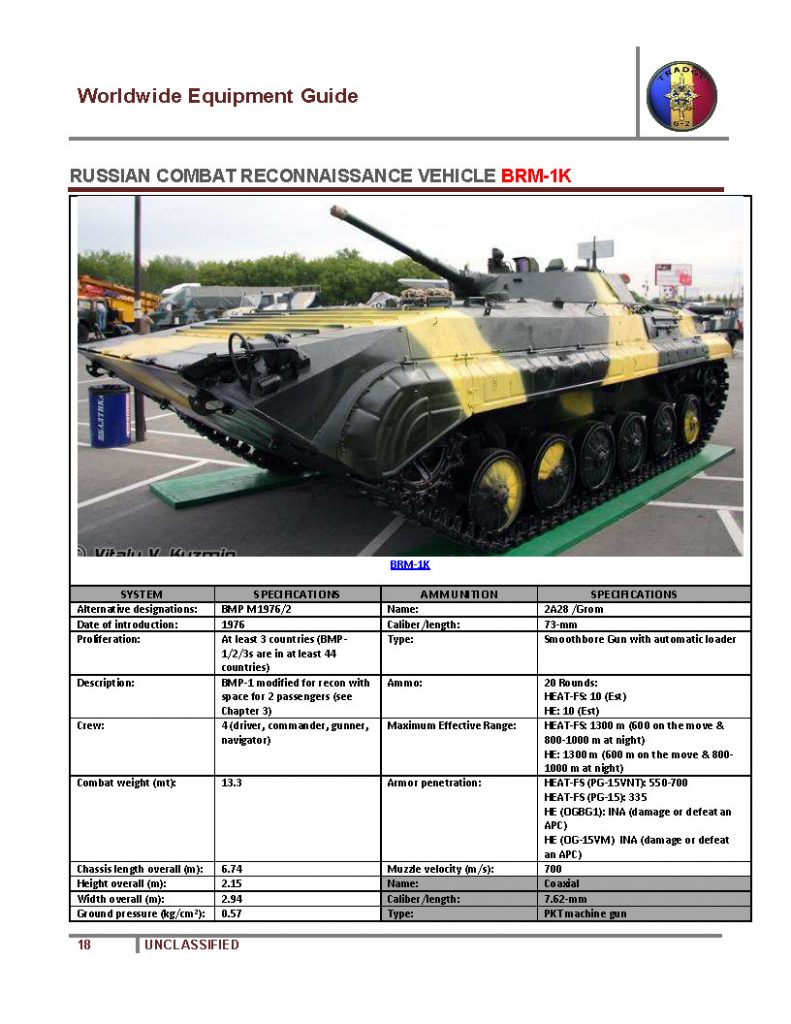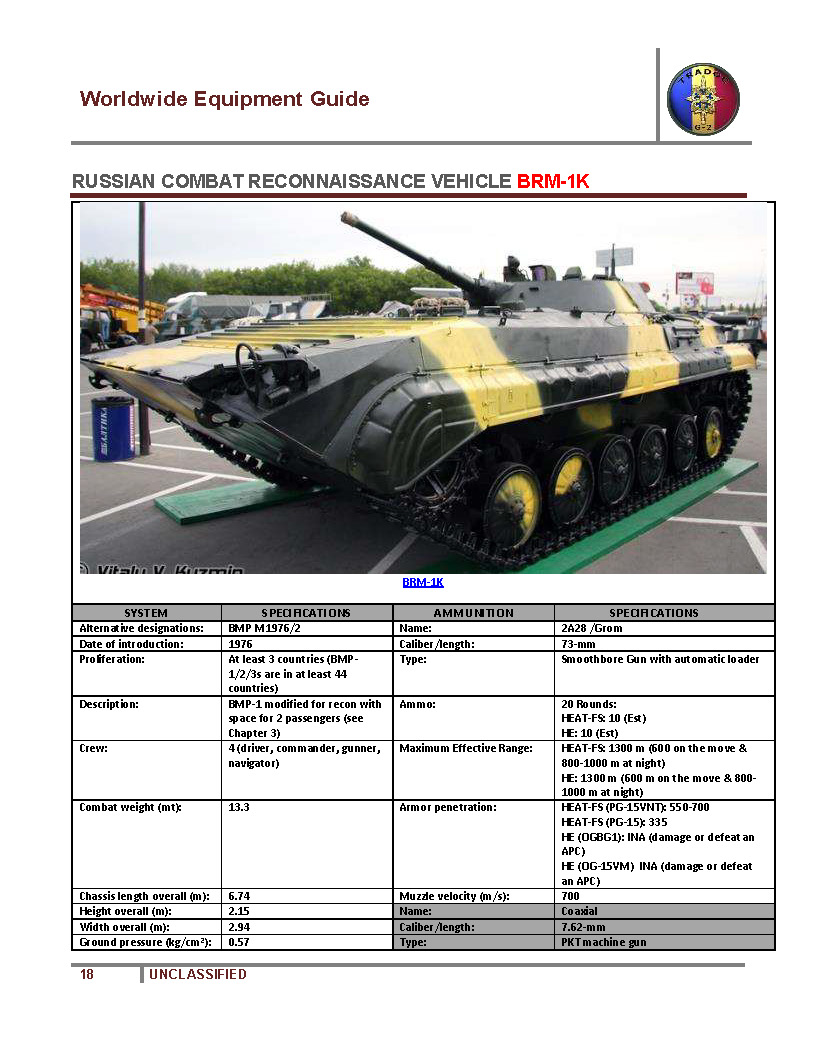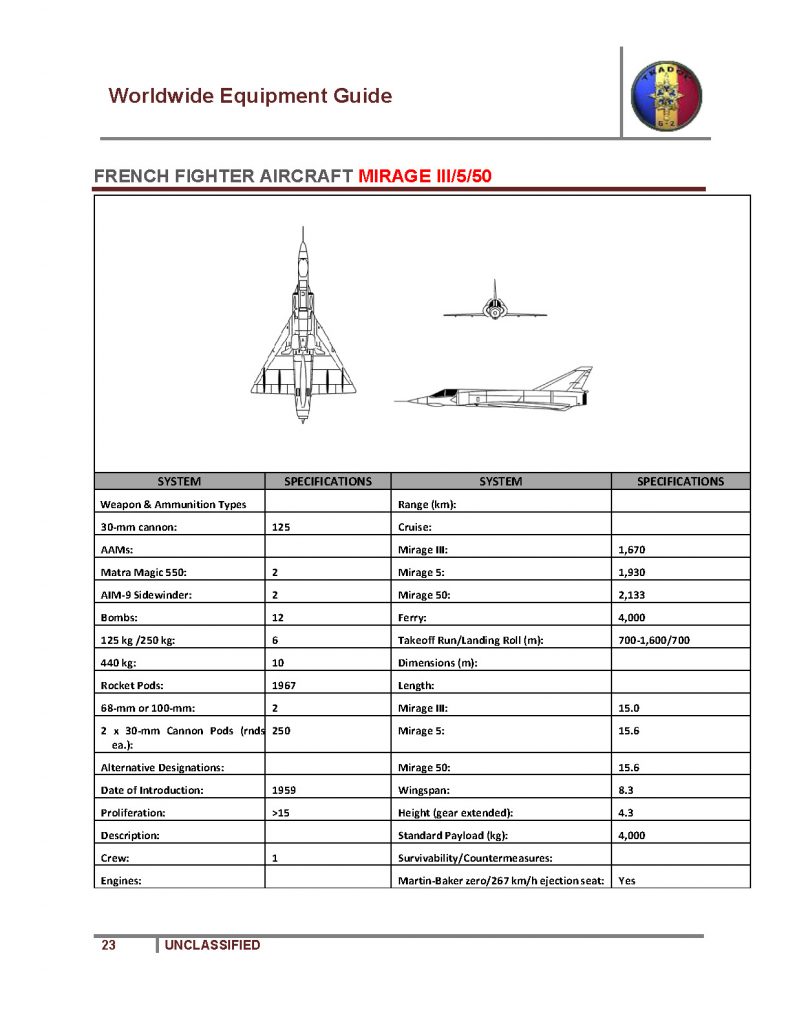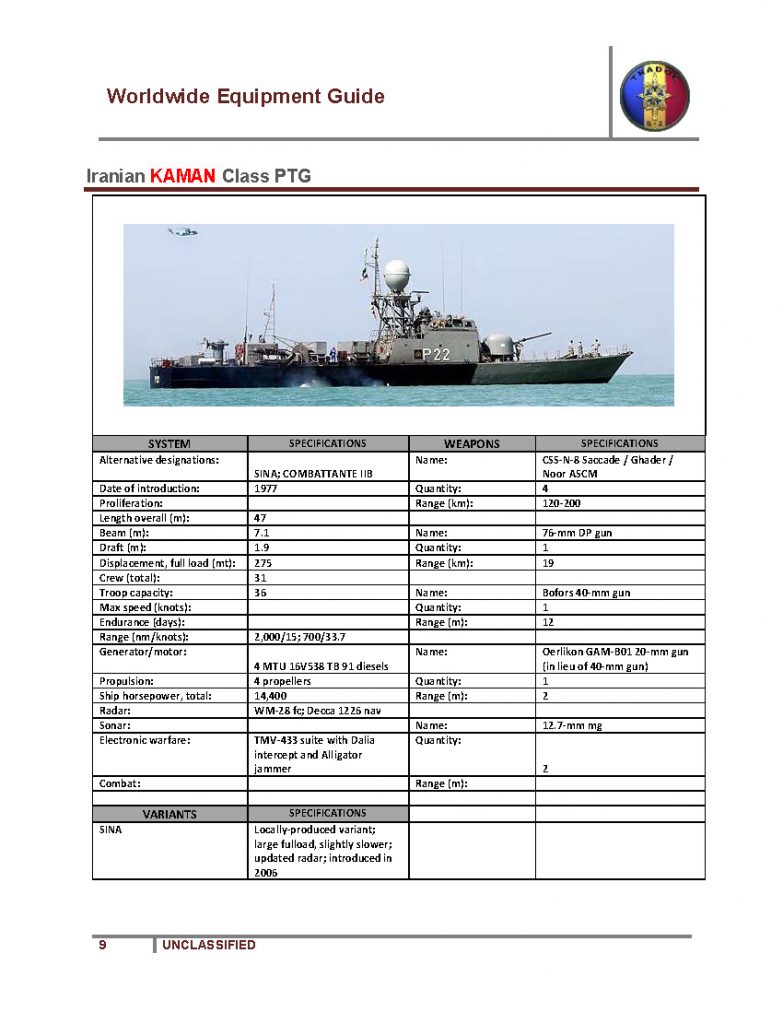 Share this: