Social Network – Do's and Don'ts
• Only establish and maintain connections with people you know and trust. Review your connections often.
• Assume that ANYONE can see any information about your activities, personal life, or professional life that you post and share.
• Ensure that your family takes similar precautions with their accounts; their privacy and sharing settings can expose your personal data.
• Avoid posting or tagging images of you or your family that clearly show your face. Select pictures taken at a distance, at an angle, or otherwise concealed. Never post Smartphone photos and don't use your face as a profile photo, instead, use cartoons or avatars.
• Use secure browser settings when possible and monitor your browsing history to ensure that you recognize all access points.
Twitter is a social networking and microblogging site whose users send and read text-based posts online. As of July 2014, the site had approximately 284 million daily active users, generating 58 million Tweets and 2.1 billion search engine queries daily.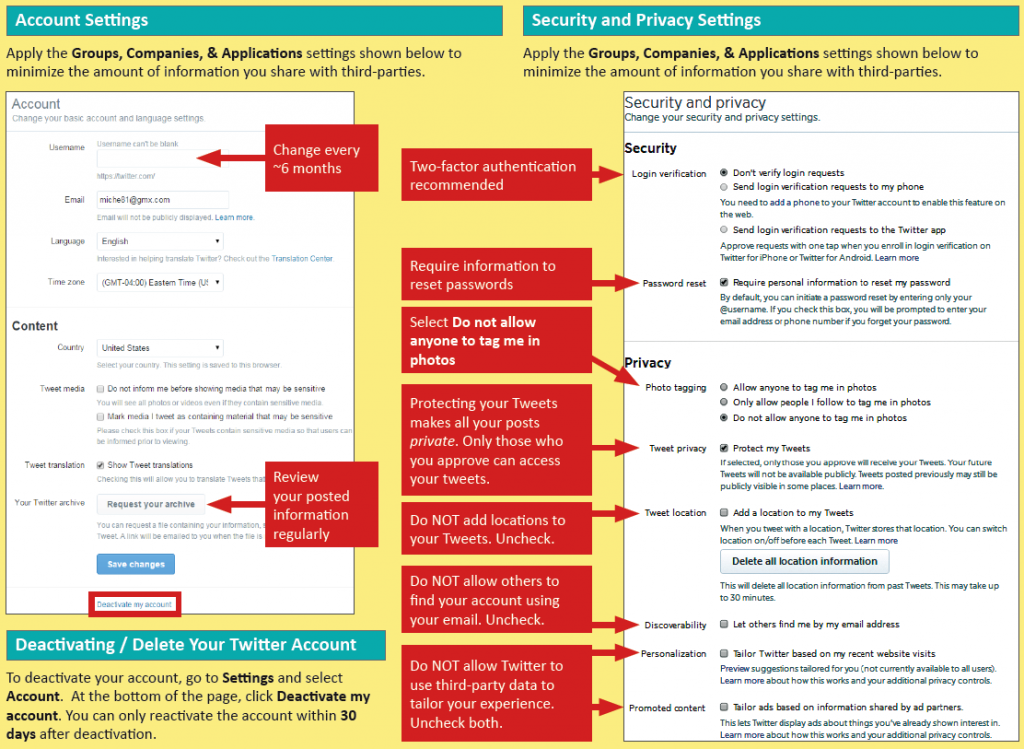 Share this: