There are an estimated 10-15 million stateless people worldwide whom no country recognizes as a citizen. Because they are not recognized, stateless people often do not appear in official statistics. UNHCR has gathered data on approximately one-third of the estimated global population (3.9 million).
There are 93 countries where stateless populations are known to exist; 15 of these do not have reliable data on the stateless numbers. Primary risk factors and causes include inheritance of status, conflict in nationality laws, state succession, discriminatory nationality laws, birth registration, and armed conflict.
A new stateless child is born every 10 minutes. Statelessness contributes to cycles of poverty and vulnerability, reducing household income by one third.
…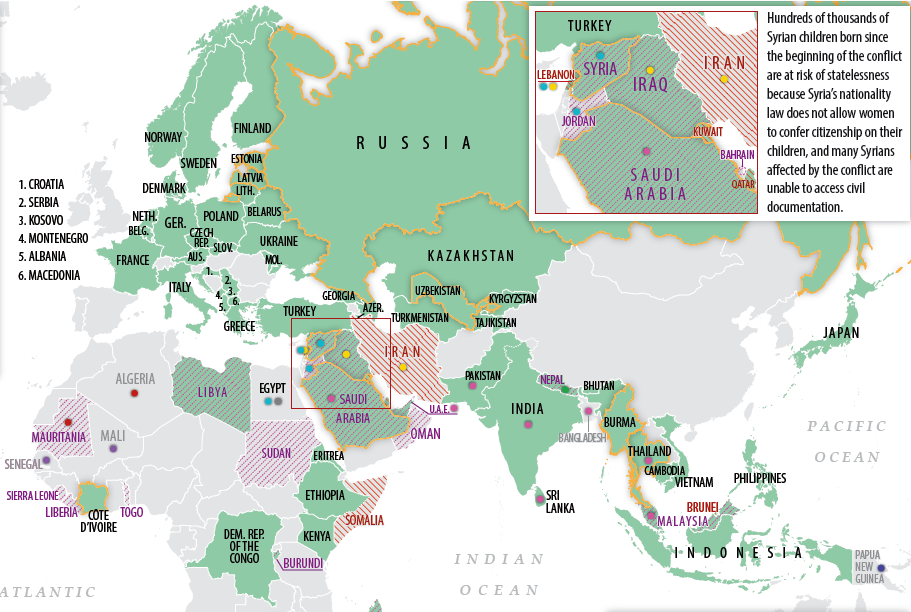 Share this: