(U) Russia almost certainly is subjecting Ukrainian civilians in occupied areas to so-called filtration operations. Individuals face one of three fates after undergoing filtration, which include being issued documentation and remaining in Russian-occupied Ukraine, forcefully deported to Russia, or detained in prisons in eastern Ukraine or Russia.
Individuals are detained and taken to filtration waypoints, or stopped at filtration checkpoints.
Individuals are temporarily detained and evaluated for their perceived threat.
Those deemed most threatening probably are detained and imprisoned in eastern Ukraine or Russia. Little is known about their fates.
Those deemed less threatening but still hostile probably are forcibly deported to Russia.
Those deemed non-threatening probably are either issued documentation and permitted to remain in Ukraine or forcibly deported to Russia.
…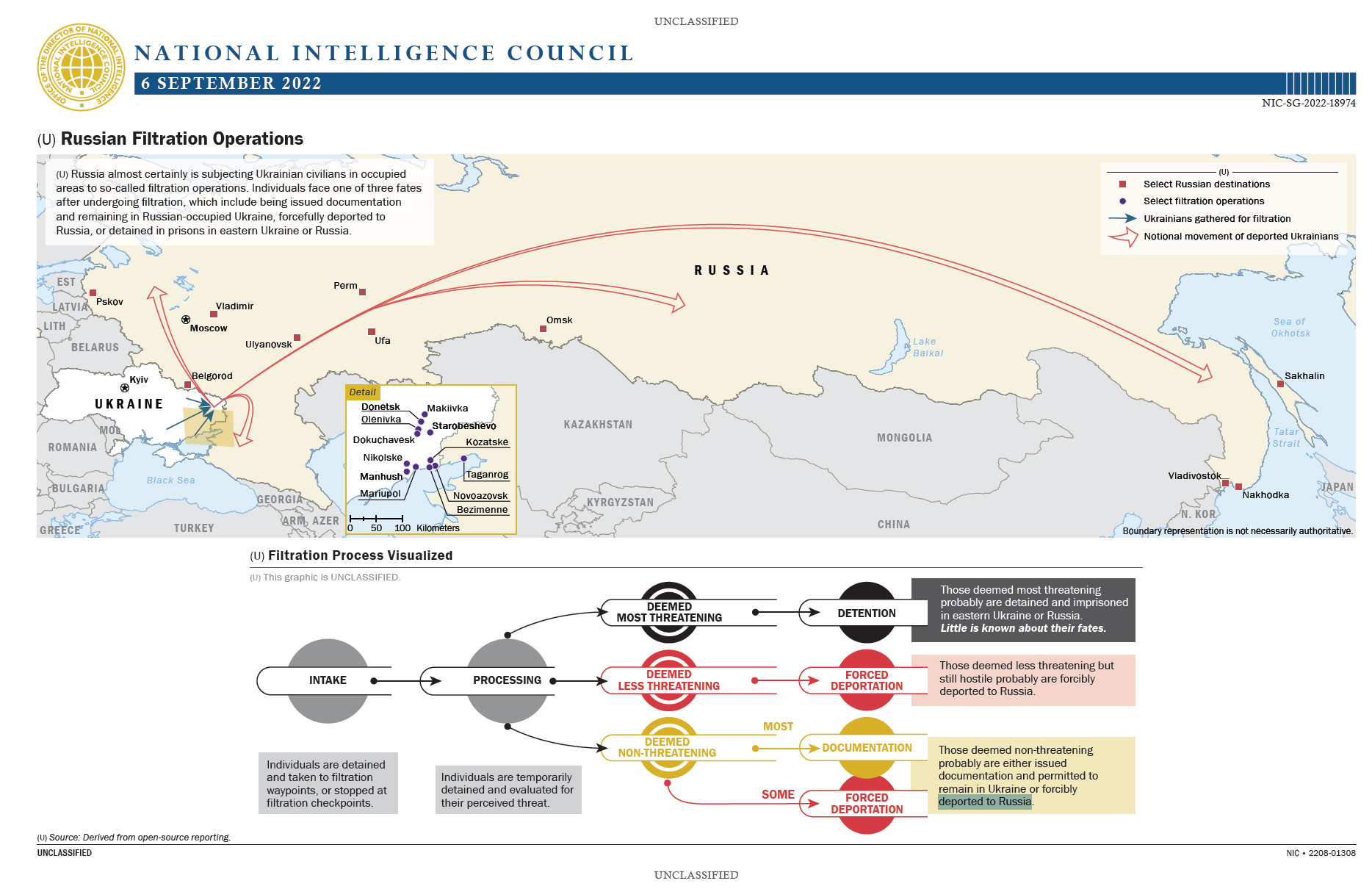 Share this: