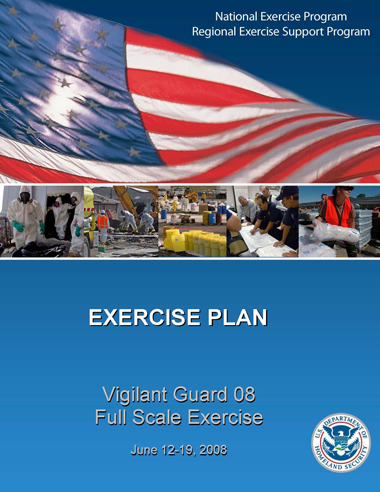 National Exercise Program
Regional Exercise Support Program
Nevada Department of Public Safety
66 pages
For Official Use Only
June 12-19, 2008

C. Target Capabilities

The National Planning Scenarios (NPS) and the establishment of the National Preparedness Priorities have steered the focus of homeland security toward a capabilities-based planning approach. Capabilities-based planning focuses on planning under uncertainty, since the next danger or disaster cannot be forecasted with complete accuracy. Therefore, capabilities-based planning takes an all-hazards approach to planning and preparation which builds capabilities that can be applied to a wide variety of incidents. States and Urban Areas use capabilities-based planning to identify a baseline assessment of their homeland security efforts by comparing their current capabilities against the Target Capabilities List (TCL) and the critical tasks of the Universal Task List (UTL). This approach identifies gaps in current capabilities and focuses efforts on identifying and developing priority capabilities and tasks for the jurisdiction. These priority capabilities are articulated in the jurisdiction's homeland security strategy and Multi-Year Training and Exercise Plan, of which this exercise is a component of.

The capabilities listed below have been selected by the VG08 Planning Team from the priority capabilities identified in Nevada's Multi-Year Training and Exercise Plan. These four capabilities provide the foundation for development of the exercise objectives and scenario, as the purpose of this exercise is to measure and validate performance of these capabilities and the associated critical tasks.

Emergency Operations Center Management
Urban Search and Rescue
Critical Resource Logistics and Distribution
Damage Assessment

…
• Any participant, controller, or evaluator may stop the exercise for a safety violation at any time. The key phrase on all communications systems to stop the exercise for a safety situation is "REAL WORLD EMERGENCY." The individual stopping the exercise for a safety stoppage should immediately contact exercise command or the nearest controller or evaluator and explain the problem.
• A "REAL WORLD EMERGENCY" order shall be issued until the safety of that individual(s) is confirmed.
Share this: